They may be small, but they are fierce.
Children have the power to change the world for the better.
At just 16 years old, when Greta Thunberg speaks, the world listens. And after sisters Ella (age 9) and Caitlin (age 7) petitioned for plastic toys to be removed from children's meals, Burger King took action.
These young trailblazers are campaigning to build a brighter world for future generations and have attracted mass media attention in the process.
To inspire more young people to use their creativity in a positive way, LEGO launched a motivational campaign called 'rebuild the world'.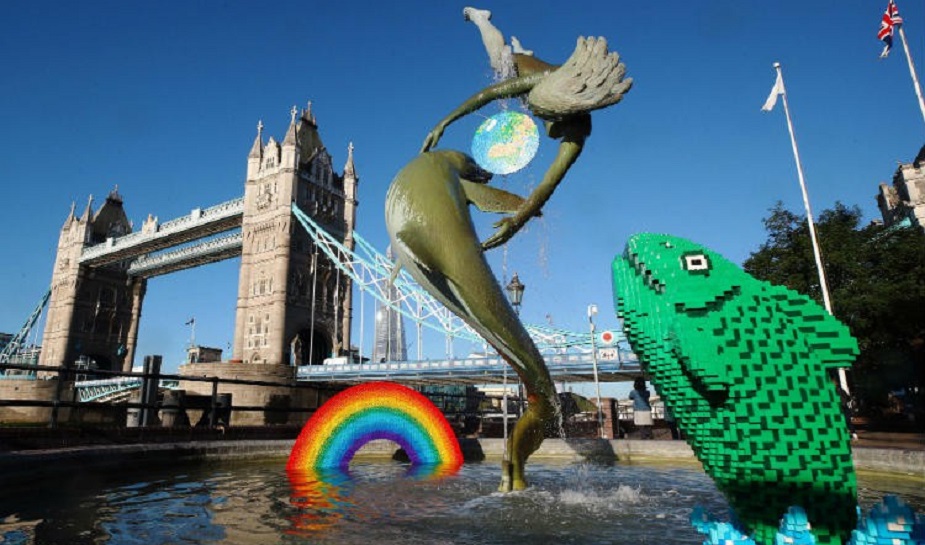 Increasing its visibility outside the toy world, the global campaign combined TV, digital and outdoor advertising with an imaginative experiential stunt.
Appearing in several major cities including London, Paris, Beijing, Mexico City, Berlin, San Francisco and New York, the adverts addressed topical and even semi-political issues such as climate change and gender balance alongside some more light-hearted images.
To create a stir around the launch, the brand invited children to use LEGO bricks to reimagine seven iconic landmarks across the UK including the Birmingham bronze Bull statue and the Lighthouse in Cardiff's Roath Park. The fun and eye-catching designs certainly turned the heads of passersby.
In the tourist hotspot, Shaftesbury Memorial Fountain at London's Piccadilly Circus, LEGO sharks could be spotted basking in the waters.
Marius Lang, head of marketing at The Lego Group, said: "We believe that children are born with natural creative ability. They see the world from a unique perspective and have the power to reinvent the world, identifying new solutions and ideas that will shape the future."
"To bring these children's dream rebuilds to life on some of our nation's most famous landmarks is what Rebuild the World is all about – creative resilience and inspiration from the next generation of builders, seeing the world through children's eyes using the Lego system in play."
Alongside the real-world brand activation, LEGO screened its first live-action advert which stars a white rabbit overcoming every challenge thrown at him with increasingly creative solutions.
The brand certainly knows how to win the hearts and minds of its young audience, which is why we loved working with them on this experiential roadshow.
LEGO is no stranger to fully integrated marketing campaigns with a strong experiential element. In fact we previously teamed up with LEGO in an effort to create a highly engaging family roadshow-style event that increased sales and recruited members to the LEGO Club.