Disney Pixar's new movie is about the land of the dead. No, we're not kidding.
Coco, due for cinematic release this winter, shines a bright light on Mexico's Day of the Dead celebrations, and looks to be doing so in the typically charming, accessible and fun way that we've all come to expect from the geniuses behind Toy Story and Cars.
To create even more buzz about this brave new concept that's already got fans worldwide very excited, Pixar has developed a short VR companion piece to the upcoming movie – Pixar's first foray into the immersive and highly-creative world of virtual reality.
The free Coco VR experience is allowing fans young and old to explore the land of the dead together. From a first-person perspective, users get to inhabit a skeletal body using Oculus Rift's head tracking and motion controllers. Much like with the Ghostbusters VR experience from Madame Tussauds, this really places fans in the heart of the action, being able to test out various hairstyles and different outfits and check out their reflection in a mirror. Once suitably attired, users can explore the land of the dead themselves and becoming involved in musical numbers.
But what makes Coco VR truly special and sets it apart from many other VR activations is that it's being billed as "next level social virtual reality." While single participants can enjoy the experience for themselves, it's very much being promoted as a social experience for up to four players at a time. There's the chance to take part in the action as a group, trying on moustaches and glasses in VR photo booths and talking with one another while throwing skeletal heads around. As you do.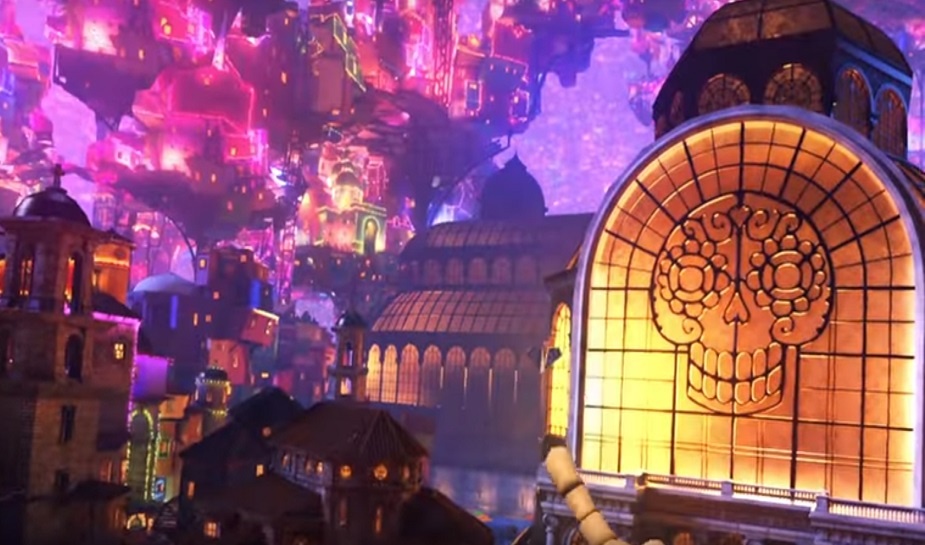 Small additions, but ones that nod towards the future of VR – a technology that has largely been very successful at engaging consumers directly on a one-on-one, very personal basis, but that has yet to fully explode into the mainstream in a sociable, shared way. It was, after all, Pokémon Go's simple-but-highly-effective way of using fun and addictive gamification to bring fans together in physical spaces that opened eyes up to the endless possibilities of augmented reality technology.
"Our primary goal was to let people go on an adventure … we thought of it like a theme park for your headset," Pixar producer Marc Sondheimer recently told Variety. Indeed, the studio's dedication to creating a VR experience with a twist, and positioning this at the heart of the launch of its biggest original movie launch in years, proves once again just how much untapped potential lies in virtual reality.
VR has come on quite some journey, and now leads Gartner's Emerging Technologies Hype Cycle with very good reason. From Gillette's virtual rollercoaster ride into the world of shaving, to M&Ms' unbelievable VR spectacle in New York Public Library, this powerful technology continues to deliver highly memorable and magical moments to fans as it goes from strength to strength.