Wedding planning takes a lot of time and effort, inevitably causing a huge amount of stress.
From finding a venue, buying the perfect dress and managing the guestlist, planning a wedding can take its toll – it's no wonder the dreaded 'bridezilla' term surfaced.
Not only is it hard work, but tying the knot also comes with a big price tag. More couples are choosing to hold off walking down the aisle until their late 20s and 30s, and while many want to marry, millennials are reported to lack what they deem to be a necessary requirement: a solid economic foundation.
As pre-nuptial anxieties rise, it's no surprise that 31% of couples now hire a wedding planner to help organise their big day – and an unlikely choice of planner is here to offer its services, and for free too.
To help Aussie fans share their love of fried chicken with their nearest and dearest, KFC launched a highly immersive wedding planning service for up to six dream weddings.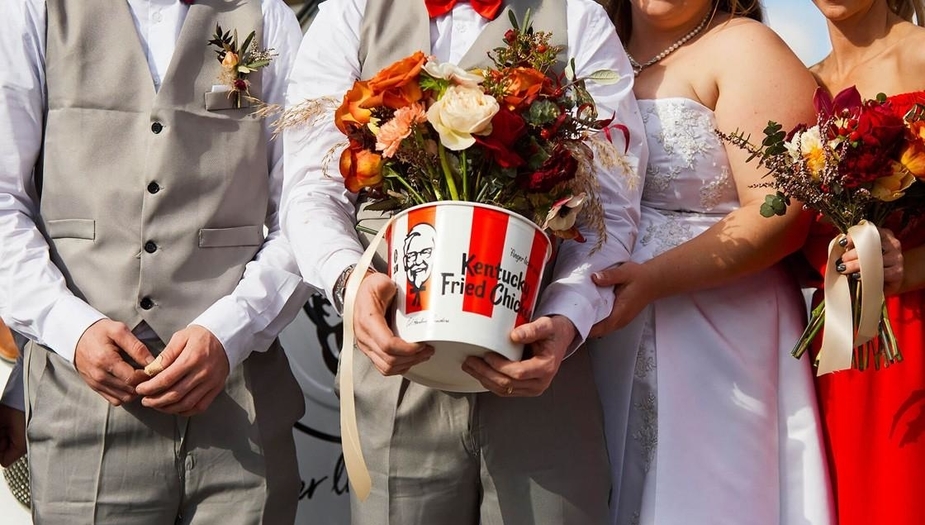 Cleverly named 'put a wing on it', the fun brand activation encouraged loved-up couples to apply via the website for KFC to organise their wedding, which included a KFC themed celebrant to make it all official, a KFC photo booth, custom KFC buckets and musical entertainment.
Tapping into a different audience segment, the finger-lickin' good campaign was even published in Vogue and Harper's Bazaar, featuring a bride in her wedding dress, holding the iconic KFC bucket.
KFC Australia managing director Nikki Lawson said: "KFC is all about living your best life and we were flattered that so many of our fans are showing that Aussie larrikin spirit by asking us to be a part of their big day. We think it's important that this isn't just a one-off affair and that as many of our fans have the chance to get a KFC Wedding – so we're making this available for eight months as a genuine service for anyone living in Australia."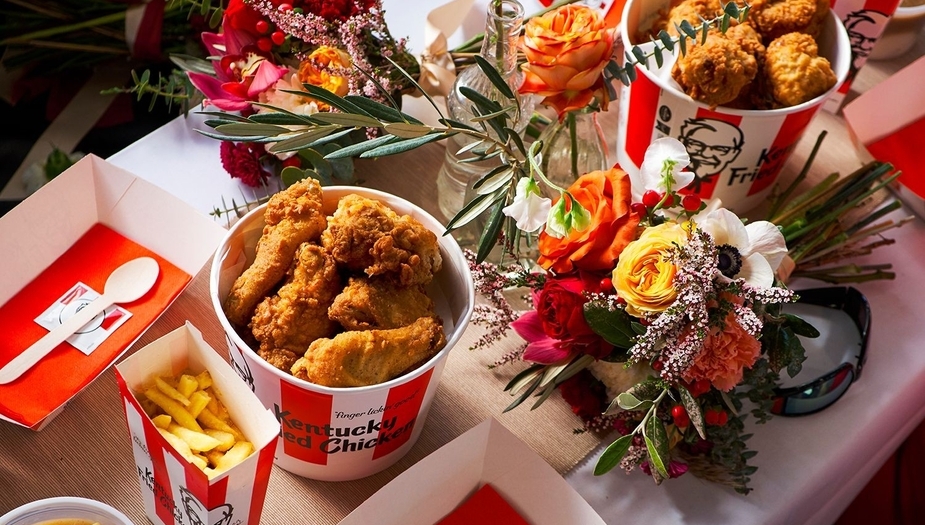 Anyone's who's lucky enough to win the KFC Wedding, or even attend one, is unlikely to forget the experience in a hurry. If there's one sure fire way to make a brand unforgettable and build brand love, it's to be in the wedding photos!
With fast-food consumption continuously on the rise, it's not the first time we've seen the big players use experiential campaigns to engage with its consumers in a new and innovative way. Remember McDonalds fun picnic delivery service in Sweden and Burger King's inspiring real meal campaign used to tackle mental health?