Everyone knows 'death by PowerPoint' is not an engaging way to demonstrate a proposition or interact with an audience.This was all too familiar for Kenwood who came to us to help bring a fresh, new creative approach to their International Sales and Marketing Conference where they were launching two new innovative appliances to a global audience.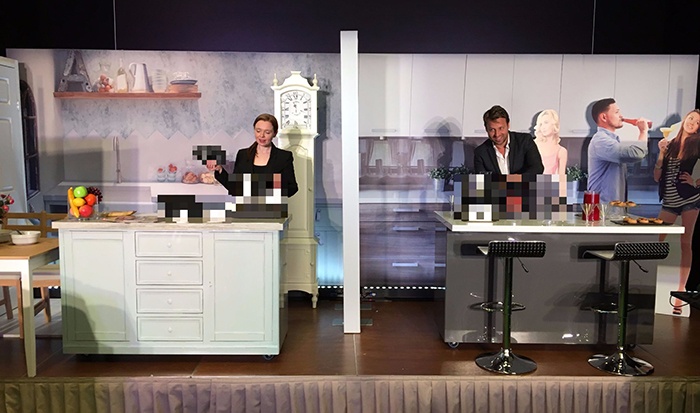 The annual event, which this year took place in Treviso, Italy, sees the Global Senior Management team, including the De'Longhi family, attend the launch of multiple new products across the Kenwood, De'Longhi and Braun brands. At the 2017 event, Kenwood saw an opportunity to do something out of the ordinary and create an engaging product launch that was appropriate for their new innovative products.
Our in-house staffing department had actors queuing up, keen to show us how they could help bring the brand to life. The casting process and multiple rehearsals allowed us to create a fully polished show suitable for the high-calibre audience.
The final result was an exciting portrayal of the two target audiences for the two new products, demonstrating how these Kenwood products improved their daily lives, culminating in a romantic dinner. The 10-minute play allowed us to demonstrate our creative capabilities with a full end-to-end creative service, including;
Storyboarding
Script writing
Set design & build
Stage management
Full A/V design and build.
The results were fantastic – we met the initial objective of creating an engaging, different and memorable experience, and the session was praised as the best workshop across the entire event.
To find out about more about the full range of services at Because and how we can help you, click here.