The Olympics opening ceremony always promises to be a show-stopping extravaganza of lights, music and entertainment to kick-start the tournament in style.
From political impersonators, the US team's Gangnam style entrance and an inspiring torch relay, the opening ceremony for this year's Winter Olympics in Korea was by no means different.
Setting the bar high, Intel took to the skies with a breath-taking drone light show during the ceremony consisting of a ground-breaking 1,218 shooting star drones – the most ever used in a drone show.
Or that's what people watching at home were led to believe.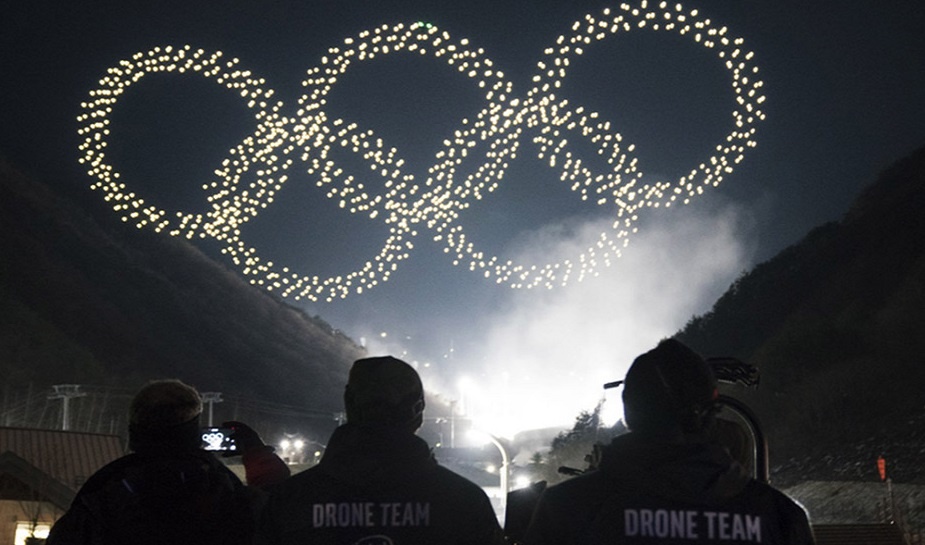 Due to logistical issues the live show sadly didn't go ahead and instead the footage aired on NBC was from a pre-recording taken in advance of the ceremony. The record was actually broken in December 2017.
Proving that the show must go on, Intel still shared the behind-the-scenes video of the light show and celebrated the record-breaking feat on social media.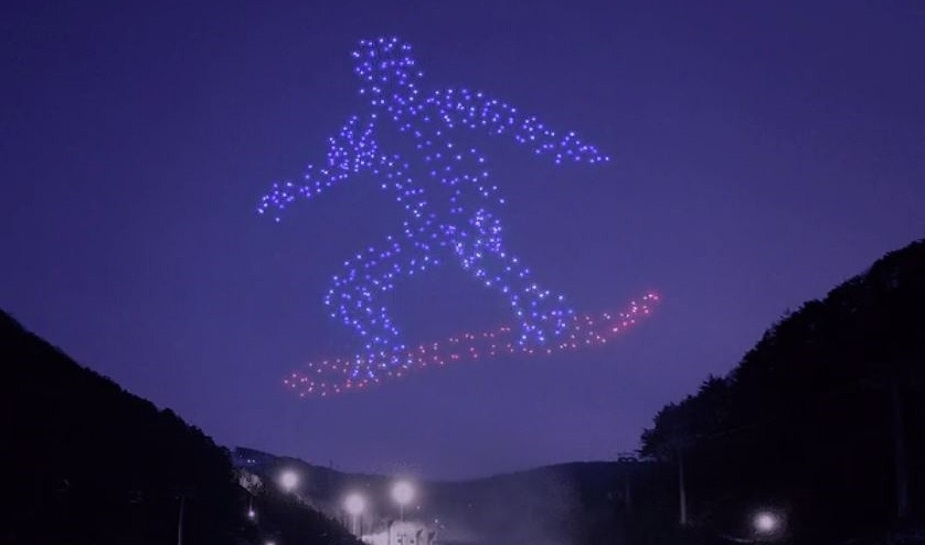 Featuring spectacular light-up images of the Olympic rings, a snowboarder weaving through the skies and a dove beating its wings, the pre-recorded show still impressed millions of people worldwide. The large number of drones used created an incredibly detailed, high definition visual.
Thanks to the clever, interactive technology the drones are all co-ordinated from a central computer system to create what's described as 'digital fireworks'.
According to Intel (and the Guinness Book of World Records), the 1,218-drone flight set a record for "most unmanned aerial vehicles airborne simultaneously," more than doubling Intel's previous achievement of 500 drones in Germany in 2016.
While many people expressed their awe and amazement on twitter, some also showed their disappointment of the event not being live as they were led to believe. The decision certainly got people talking.
It's incredibly exciting to see Intel testing the limits with drones. Drones are bringing a new form of storytelling to life, creating magical and memorable experiences and transforming the experiential landscape.
Intel has teamed up with other global organisations in the past to showcase its shooting star drones at large-scale launch events. To celebrate the release of the new Wonder Woman film, Intel joined forces with Warner Bros for a dazzling drone light show like no other.
The technology company also worked with Disney on an incredible festive experience for families with a stunning light show at its Florida resort synchronised with a selection of well-known Disney songs.