The hospitality industry is one of the most dynamic sectors in the world.
For a long time, the sector was considered to have little innovation, offering a safe and effective formula that could be applied internationally.
However, with the rise of Airbnb and boutique hotels, the very nature of travel is in the early stages of reform, driving more traditional chains to adapt to the growing demand of a technology and experience driven economy.
In today's rapidly evolving marketplace, the industry remains fiercely competitive and stands at the forefront of digital disruption.
Some brands create instagrammable experiences to boost their digital presence (like the mouth-watering ice cream hotel experience), but one well-known hotel chain used it for an entirely different reason.
Howard Johnson by Wyndham launched a highly-entertaining and visually impactful experiential campaign to raise awareness of its new rebrand.
Taking over a New York hotel, the brand created the first ever all-candy room using 450 pounds of favourites like M&Ms and jellybeans in an immersive two-day experience called HoJo's Sweet Escape.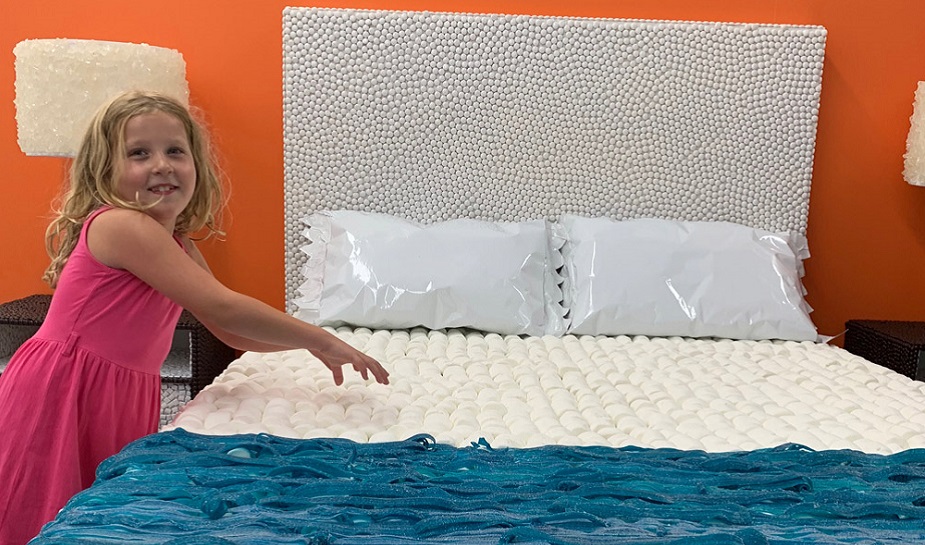 Giving New-Yorkers a 'sweet-peak' of the $40 million brand refresh, the candy themed pop-up room was designed to mimic the look and feel of the new retro-cool design rolling out across hotels in the U.S.
Like something out of Hansel and Gretel, there was lollipop-themed wallpaper, 4,125 feet of sour tape, liquorice, and even a swimming pool filled with more than 30,000 marshmallows.
The candy construction featured interactive setups for photo ops, such as diving into a pool of fluffy marshmallows or lounging in a giant deck chair surrounded by beach balls. The quirky photo moments were a sure fire way to put a smile on visitors' faces and increased the chance of the event being shared on social media.
Talking about the campaign, Clem Bence, vice president of operations and brand leader for Howard Johnson, said: "We wanted this design to do more than just please the eye, we wanted it to spark conversation and delight among our multi-generational guests, thoughtfully marrying the old with the new. The end result is a familiar, nostalgic experience that at the same time is both elevated and entirely new."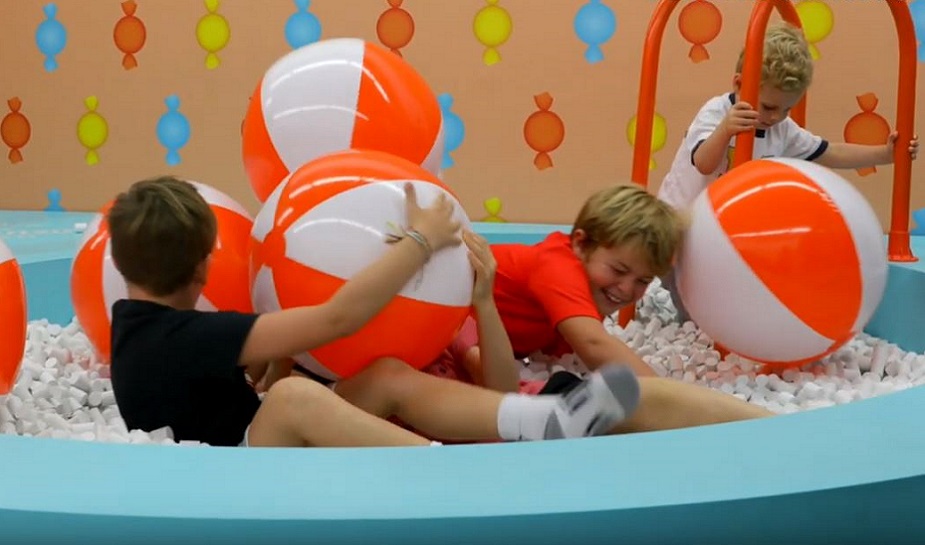 It's great to see hospitality brands creating cool and imaginative experiences that really resonate with the audience. It reminded us of the time Booking.com offered holiday makers the chance to stay inside a sandcastle and the Trivial Pursuit hotel take-over where customers could pay for their stay with knowledge instead of money.