Experiential marketing is now the UK's fastest growing marketing channel.
With almost 80% of UK businesses expected to execute more experiential campaigns in 2016 compared to 2015, there has never been a better time for public sector organisations to harness the power of this unique channel.
Why? Because engagement matters. Of course, individual campaign objectives will vary, from widening message reach to breaking down barriers and cultivating valuable two-way dialogue with specific audiences.
But what is common among all public sector organisations is the desire to make sure that vital messages reach the right people at the right time in the right way.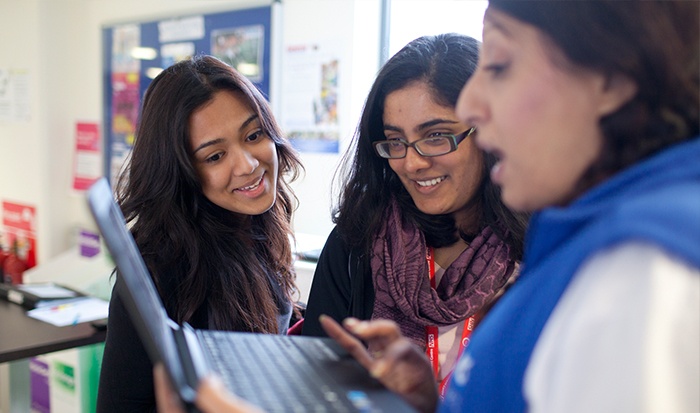 However, engaging hard-to-reach audiences such as minority groups, the elderly and youth audiences can be a big challenge. Recognising this, a whole host of Government departments – from the Department for Education to the Home Office to the Ministry of Defence – are now turning towards experiential marketing to do just that. Given the benefits that the channel offers, this isn't at all surprising.
Reach the hard-to-reach
Experiential marketing can be a terrific way for commercial brands to attract widespread attention. This is especially true in the case of creative activations that combine immersive experiences with product sampling to drive trials and boost sales.
But for public sector campaigns, the core objectives will be very different. Often, the key focus will be on driving behavioural change or heightening awareness of a key issue.
For these bodies, experiential marketing can be a highly effective way of engaging with hard-to-reach audiences – ones that other marketing channels are just not able to approach. In the UK, this includes niche non-English speaking communities, Black, Asian & Minority Ethnic (BAME) groups, as well as consumers who do not consume and engage with mainstream media.
Targeted experiential activity allows public sector organisations to reach clearly-defined audiences in a manner appropriate to particular wants and needs. Careful audience profiling, location planning, the development of relevant content for online amplification and the use of informed brand ambassadors can all be sizeable difference-makers in ensuring that a campaign's message hits the mark.
Present a human face
Experiential marketing is the prefect platform for the discussion of sensitive, complex and other topics where there are barriers or misconceptions. One of the channel's greatest strengths is the face-to-face element, which lies at the heart of many successful activations.
Public Health England (PHE)'s Be Clear on Cancer campaign recognised the value of the human touch in driving home an important message. Targeting the over 50s, the activation recruited and trained former cancer sufferers who were then able to talk about their own stories as well as key cancer symptoms and signs.

In doing so, the experiential campaign drove significant behaviour change that vastly exceeded the results achieved from mainstream media activity: 1 in 6 of those engaged made an appointment to see their GP as a direct result of this experiential approach.
This "peer to peer profiling" approach has proven to be extremely effective in engaging a wide spectrum of audiences – from BAME to encouraging younger audiences to register to vote.
Drive word of mouth and change behaviour
Live experiential marketing can be a very special thing indeed.
Well-executed campaigns deliver memorable and highly-personal moments. They enable organisations to make a direct connection with audiences; one that is highly likely to be talked about time and again.
The widely recognised ripple effect ratio applied to richer, more immersive brand experiences is 1:64, meaning that engaging just one person can lead to 64 others hearing about the experience. That in itself shows how big of an impact experiential marketing can have in boosting awareness of key messages for the public sector.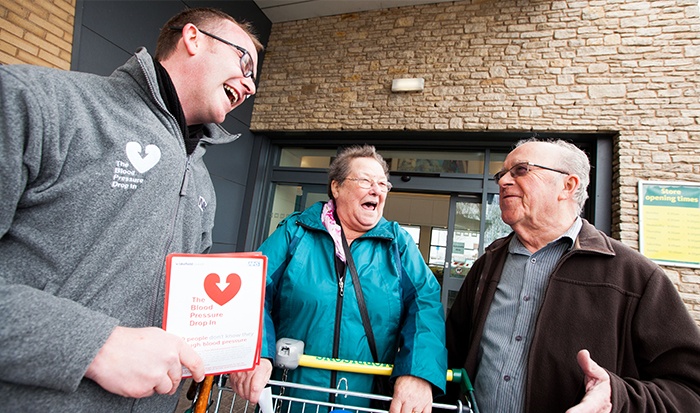 Dig a little deeper and research has found that 93% of people talk to others about their brand experience, while almost two-thirds of people tell five others about their brand experience. Never underestimate the huge power of word of mouth when trying to get your message to hard-to-reach audiences.
Experiential marketing can also be a highly successful method of effecting behaviour change – by boosting message recall, increasing confidence in sensitive or complex issues, and driving action and understanding. We closely align our experiential model with the widely recognised EAST (Easy, Attractive, Social and Timely) model to drive behavioural shifts.
Take a highly relevant approach
Our experiential expertise has been used to support numerous public sector organisations in recent years. The briefs have been varied, but one constant has remained throughout all activations: we've selected highly-relevant and skilled ambassadors that were able to interact in a fashion appropriate to the target audience, often delivering sensitive messaging.
We've helped to educate employees and migrant workers in low income communities about changes to the National Minimum Wage. We've engaged parents in deprived areas of Central London on the importance of measles, mumps and rubella vaccinations for children. We've encouraged disengaged youth audiences to register to vote. And we've informed those in underprivileged and deprived communities who are most at risk of developing vascular disease about free checks available to them at the local GPs.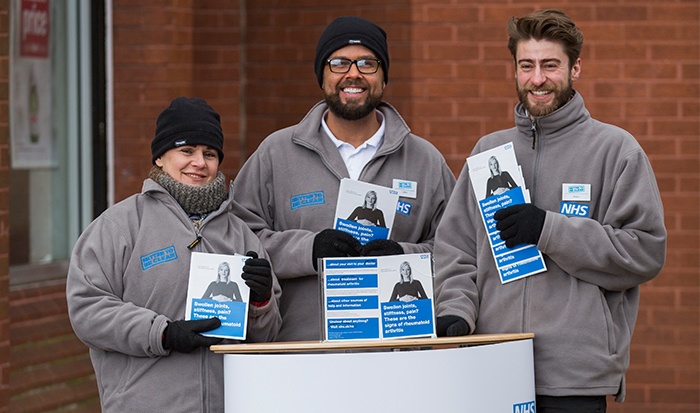 At the heart of the success of all of these campaigns has been the direct engagement that's taken place between ambassadors and target audiences.
Whether it's a case of engaging with hard-to-reach minority ethnic groups through the use of Ambassadors fluent in their native language, to carefully selecting Community Champions able to reach community leaders and visit highly targeted locations, experiential allows public sector organisations to take a laser-like focus to targeting.
How can I find out more?
Download our in-depth Public Health England campaign case study for hard independent metrics on how our experiential activity changed the public's attitudes and behaviours.