Each month, as part of our Extraordinary Minds series, we profile a professional who is doing incredible things in their field. This month, we talked to Mark Baartse, CMO at Showpo.
eCommerce is a fiercely competitive business.
But Showpo, a Sydney-based, Australian online fashion retailer, has made a name for itself after launching just eight years ago by building an incredible social following and creating a marketing strategy with the customer at its core.
The site, which started as 'Show Pony' in 2010, was created by co-founded and CEO Jane Lu. Like so many great start ups, the company began in Lu's parents garage. Three months after launch, the company opened a few bricks and mortar store and by 2012, Showpo had its first million dollar month with just four staff. In 2013, the business closed its physical retail stores to focus its business solely online. By 2017, Showpo reported revenues of over $30 million.
And behind this success is an enviable marketing programme run by CMO Mark Baartse, who recently made the 2018 CMO50 list.
We asked him what's behind Showpo's success, how it built such an impressive social media following and how he keep customers at the heart of the brand's marketing.
1) Showpo recently started featuring plus-size models in social media marketing posts for its Curved range. What led the company to make that decision and what has the feedback been like so far?
We've been supporting a wide range of sizes for about two years now. Working with a wider range of models through all our customer touchpoints (including social) is one of those things that seems pretty simple but is actually quite challenging for a business to do. We are always looking for ways to include a better representation of our customers in our marketing. The feedback has been almost entirely positive. Some people have criticised us for not doing it 100% perfectly – but haters gonna hate. We still have more to do but we are constantly working at getting better at this.
2) How does celebrating diversity in your marketing speak to Showpo's brand values?
We want to be a place where women can stand out, make their mark, and have fun. The size or colour of the woman has no bearing on that. Diversity has really transcended brand values – it's just who we are and what we do.
3) What is Showpo's secret to building such a huge social media following?
It's about understanding our customers, understanding the social platforms and their ever-changing quirks, and working out how to make something that meets in the middle of those two. We still feel like there's a lot of room for improvement. Social is a great way to develop a more personal connection with our customers.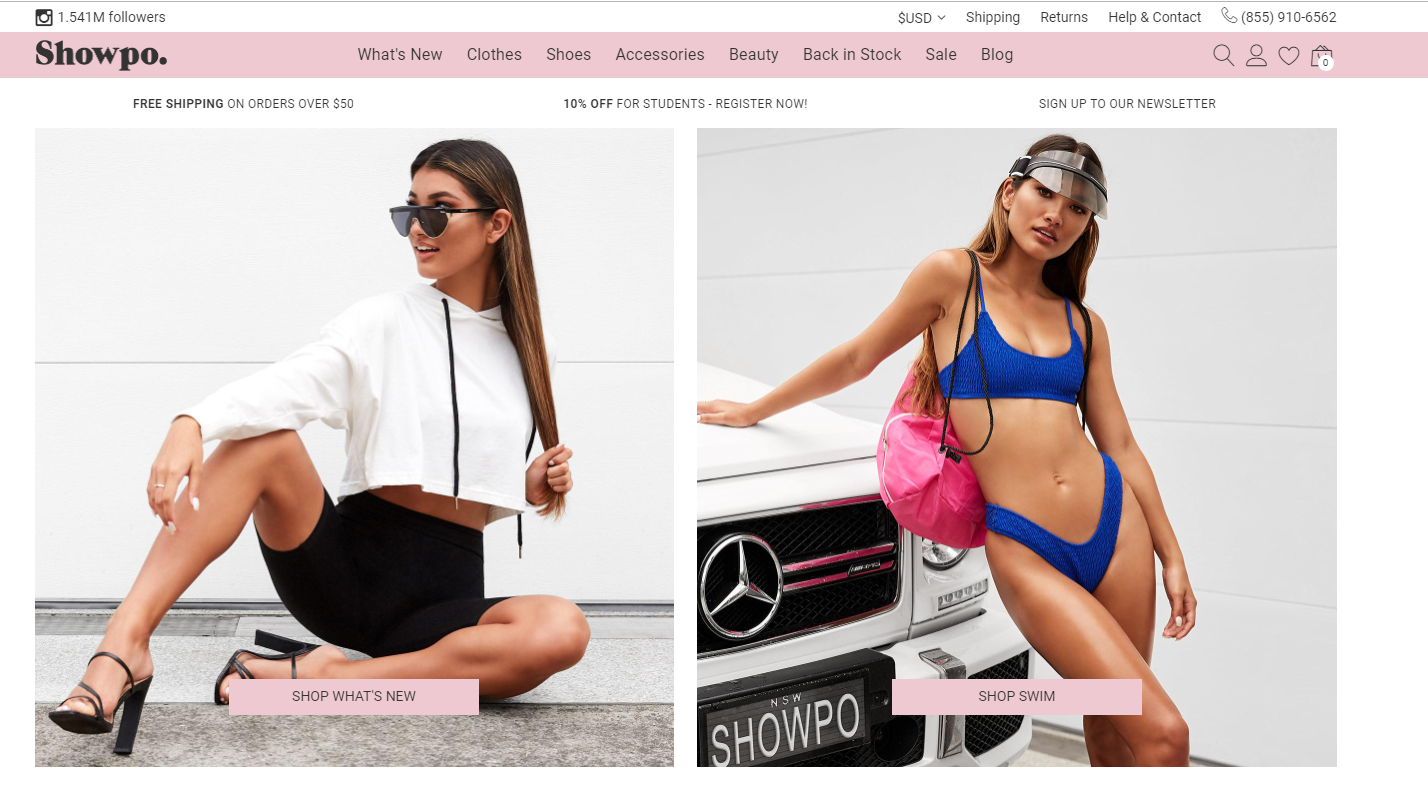 4) How has your experience as a developer helped you as a marketer? Do you think it's given you an advantage over marketers with a more traditional background?
Ecommerce marketing is, by its nature, quite technical. There's a lot of work with data, tracking, attribution, etc. which a lot of traditional marketers struggle to understand. That comes more natively to me. But I've worked hard over the years, and continue to work hard, to improve my marketing skills.
A lot of technical marketers ignore the marketing fundamentals. Having the best data and tracking is only half the battle, you need to be communicating the right message, and understand how that supports the company's strategic and commercial objectives.
5) You've said in the past that "The customer is always at the heart of what [Showpo] do". How does your marketing strategy reflect this?
Saying "we are customer-focused" has become a cliché. The worst offenders in the Australian banking royal commission all have pages on their site talking about how customer focused they are (I've checked!), when that's clearly not the case. We need to go beyond words and action it. I think Showpo has a long way to go to be truly customer focused. But a big part of it is really listening to the customer and making sure their voice is heard loudly within the organisation.
Want to learn how to build extraordinary experiences for your brand? Sign up to our next free live, digital and virtual experiences masterclass.