Happytime Murders is arguably one of the most controversial films released this year, set in a world in which puppets and humans co-exist.
Sordid, uncomfortable and raunchy; the film has certainly got people talking.
It is directed and produced by Brian Henson, the chairman of The Jim Henson Company, most known for his more family-friendly films like The Muppet Christmas Carol and Muppet treasure Island. However, in this latest film, a crime-comedy set in the underbelly of Los Angeles, those who grew up with Miss Piggy and Kermit the Frog, are now presented with sex, violence and bad language.
In the run up to the release of the film, production company STXFilms sought to drive awareness and love for the film with a one-of-a-kind tattoo parlour-come-speakeasy in Hollywood based bar, 'Madame Siam.'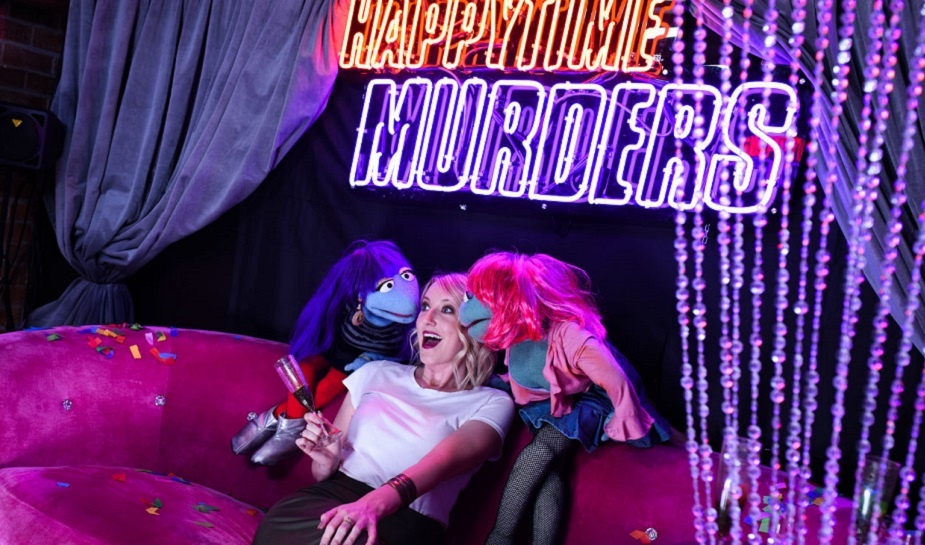 To transport film fans into the heart of the Happytime Murders world, the venue was based on the seedy bar from the movie and bore the same name: The Inkhole. The raunchy pop-up gave fans and locals a chance to 'fill their drink holes' and experience a night of debauchery in the style of the film.
Giving the venue an exclusive feel, a password was required to gain access through the tattoo parlour, and there was only one way for guests to receive the password: a press-on tattoo with portraits of 'The Happytime Gang.'
People were encouraged to share their newly applied body art across social media to boost the campaign's reach online.
In addition to a bar and cabaret area, there was a puppet peep show, a sex shop, a blackjack table and even a candy room, all run by puppets with human and animatronic assistants helping out.
The entertainment included a human comedian, a human DJ, and a puppet lounge singer reclining on a piano played by a human. All the human and puppets remained in character throughout the event, adding significantly to the underground bar theme.
"Photo Puppet Opp" was the most popular room, with an opportunity to take photos with two of the sassiest puppets from the set, "Rotten Cotton Girls," beneath neon lights spelling out the film's title on a hot-pink suede chaise lounge.
A lot of detail and consideration went in to the fun event including signature cocktails and branded coasters and matches that guests could keep as souvenirs.
Fun, interactive and unforgettable, The Inkhole was originally only open for four nights, but due to popular demand the pop-up remained in situ for another week.
Immersive activations like this one create unique and memorable experiences that are widely shareable on social media via photos and videos. Similarly, new TV show Siren was brought to life with a magical mermaid museum and New Balance transported guests back to the 90s with a retro-inspired pop-up; providing a plethora of great visual content for social media.