Tim Horton's customers were given quite the fright when a fellow customer appeared to be levitating from her chair in a restaurant in Quebec.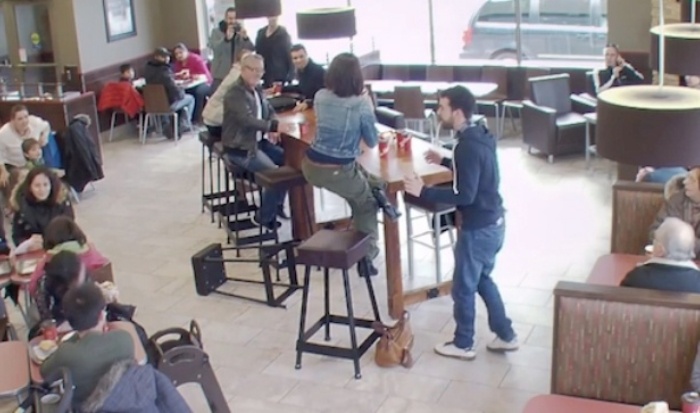 It was, of course, a marketing prank orchestrated by the donuts and coffee purveyor to launch its new Creamy Chocolate Chill drink, which has been peddled as 'a higher level of chocolaty'.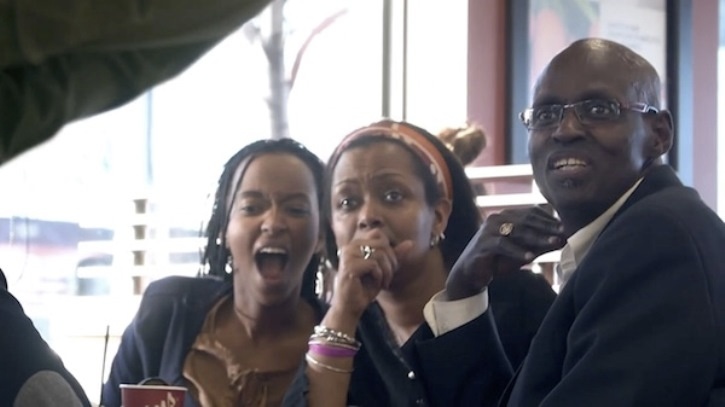 So to drive this 'higher level of chocolaty' message home, the restaurant chain teamed up with illusionist and levitation specialist Darcy Oake, who had previously starred on Britain's Got Talent.
Ahead of the prank, Oake worked together with a young woman to train her on levitating, and she certainly came up trumps on the day. She orders a Creamy Chocolate Chill, takes a sip and next thing you know, she's hovering a foot above her chair –because the drink is so delicious it elevates you to a whole new level of bliss.
Hidden cameras filmed the whole thing creating the brilliant campaign video:
The viral potential of a stunt like this makes it one that reaches far beyond the four walls of the restaurant, and has racked up over 2 million views in just under 2 weeks.
Tim Hortons has clearly taken its marketing efforts to new heights (sorry) – take a look at more activations from the brand; the neighbourhood takeover and the 60s restaurant replica.
If you cast your mind back to late 2013, you'll remember that Carrie filmmakers orchestrated a similar stunt in a coffee shop in New York City to promote the then upcoming remake. Read about it and watch the prank here.