Coca Cola came to the rescue for expats with this magical brand activation in Dubai.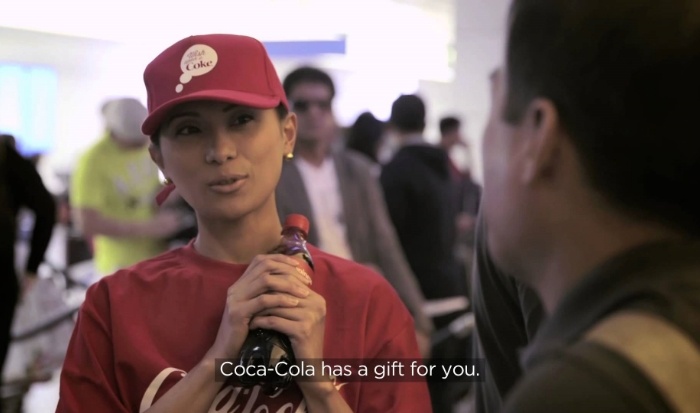 Half of the UAE's population is made up of expats who deeply miss their families and make regular trips back home.
On these journeys home, their suitcases tend to be brimming full with gifts for their loved ones. This often results in exceeding their baggage allowance, and unfortunately having to sacrifice their heartfelt gifts. But Coca-Cola was on hand to ensure that needn't be the case.
When they saw people in that situation, they'd come and present them with a Coca-Cola bottle, the label of which acted as an extra 5kg baggage tag.
It truly brightened their days, and one recipient even commented that the brand was like their "guardian angel". With this activation, the brand provided a magical experience at a time of need, one of the core objectives of experiential marketing.
As part of the #WishUponACoke campaign the brand has also used other avenues to brighten expats' days, if not lives. Special Wish Booths activated by Coca-Cola bottle caps were installed around Dubai inviting residents to make a wish for their families back home. Some wishes in India, Pakistan and the Philippines went on to become a reality. Get ready for some emotional viewing: