Following in the footsteps of its parent company SNCF, Voyages-SNCF.com recently used experiential marketing to get people talking about its newly launched online deal.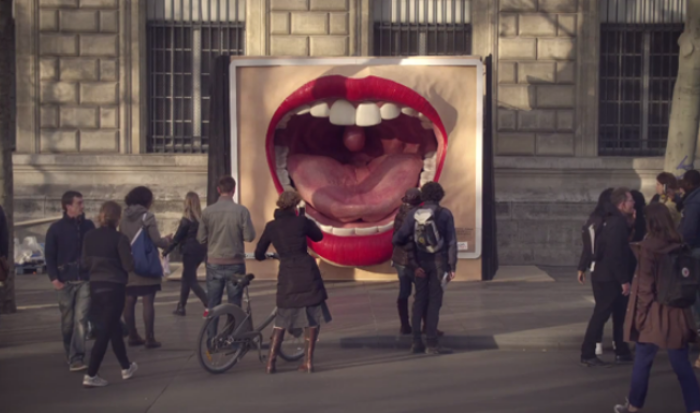 Voyages-SNCF has just launched 'Les Instants V.', a deal which allows travellers to simultaneously book train tickets with tickets for events and attractions.
To get people talking about this new offer, Voyages-SNCF erected a range of larger than life billboards in Paris, which highlighted the many different forms of entertainment you can enjoy by booking with them online; museums, operas, sporting events and more are illustrated in these surreal pop-up activations.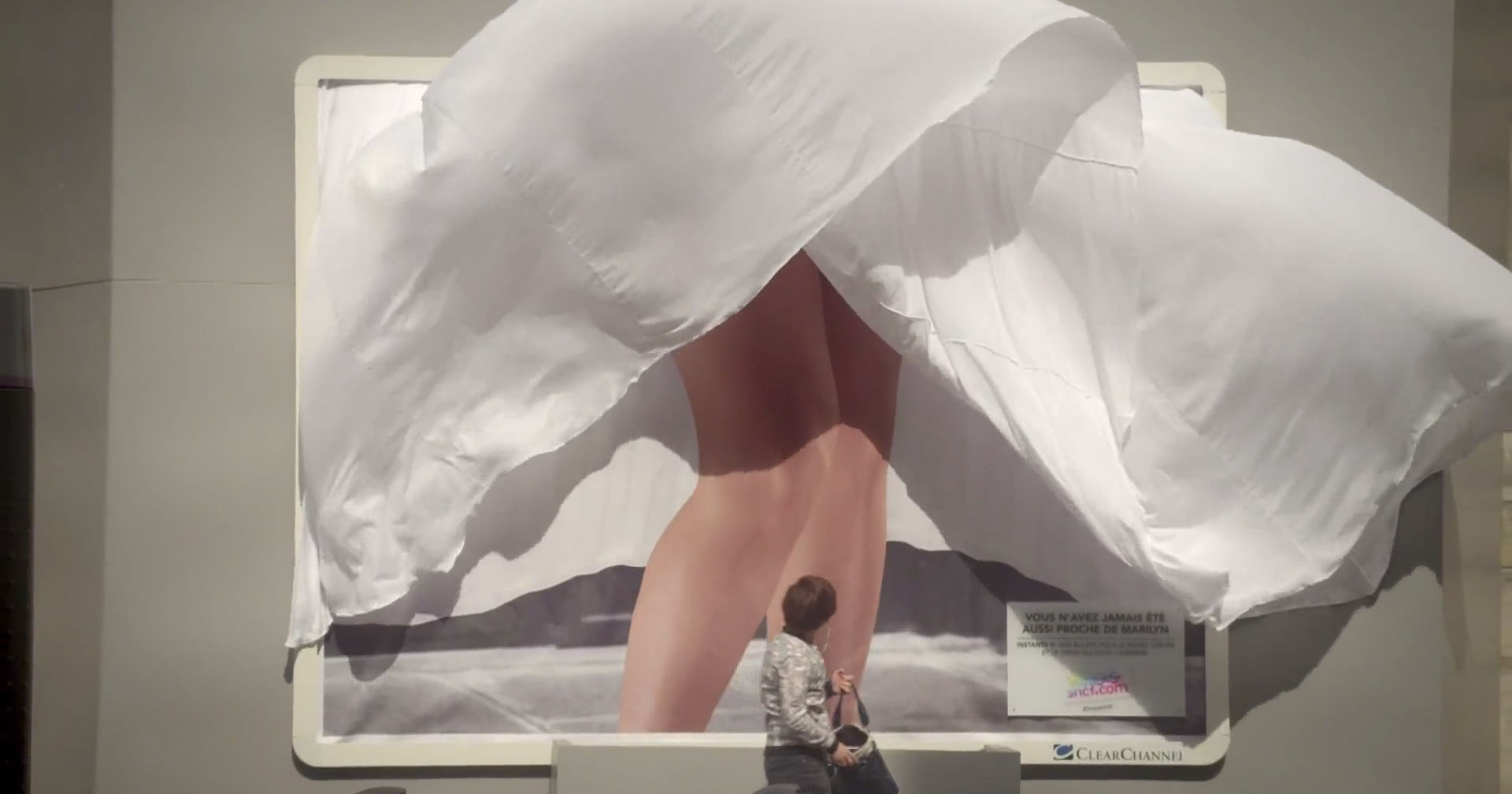 The billboards included a gigantic opera singer's mouth belting out melodies, a super-sized Marilyn Monroe skirt and a rugby player lathering up in the shower. A bus shelter was even transformed into a disco reminiscent of Saturday Night Fever – complete with disco ball and a hairy bared chest!
Unsurprisingly, the billboards sparked enthusiastic reactions from passers-by in Paris. Take a look at the video:
This brilliantly orchestrated experiential campaign required nearly 1000 tons of silicon to create a realistic skin texture for the opera singer and rugby player, 70 metres of fabric for Marilyn's white dress and even real animal hair for Travolta's chest.
Voyages-SNCF also went one step further and encouraged online interaction with the use of a hashtag #JamaisÉtéAussiProcheDe (#NeverBeenSoCloseTo), which was in line with the campaign's message that with this deal, you've never been so close to all your passions, whether they be sport, opera or disco.
Outdoor ambient marketing is still prevalent, and French Voyages-SNCF.com's recent outdoor experiential campaign shows that there is plenty of life left in the world's oldest advertising and marketing medium.
Marketers may be familiar with some of SNCF's previous experiential marketing efforts – did you see the Oversized Rubbish or the 'Europe is just next door' campaign?