Sometimes meteorologists get it wrong. And Toyota thought it was time to hold them accountable.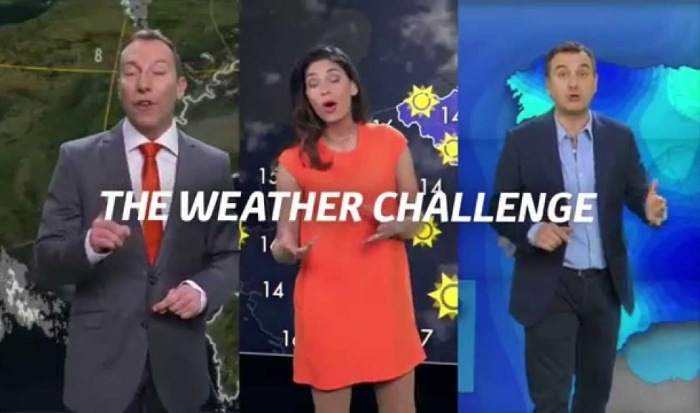 In an experiential activation dubbed the 'X-Wave Weather Challenge' to promote the Aygo X-Wave which boasts a sunroof, Toyota challenged meteorologists to drive around with sunroofs synced to their forecasts for one month.
The sunroofs were rigged to stay closed when they had predicted rain, and were rigged to stay open when they forecasted sunshine – regardless of what the weather actually decided to do that day. They were also given warm weather outfits, and cold weather outfits, and they would have to wear the correct one in line with their forecast.
Sometimes they got it right. But other times, they got it wrong – and catastrophically so. The poor reporters can soon be seen cursing in their respective languages as mountains of snow fall into the car or as they get well and truly drenched in a downpour.
Towards the end of the experiment, one clever meteorologist decided to play it safe and predict "sunny weather, or possibly rain". Well played, sir.
This was a clever way for Toyota to demonstrate that the car can withstand all weather, and fits nicely in line with Toyota's 'Go fun yourself' messaging.
In other weather forecasting news, a TV station in America cut to a traffic and weather reporter who was hilariously in the middle of ordering at a McDonalds drive-thru instead. A marketing stunt or not? The conveniently placed McDonalds cushion on the backseat gives it away if so. Regardless, it's likely to have put smiles on the faces of many this week: