A small neighbourhood woke up to a big surprise in Tim Hortons' latest experiential marketing campaign.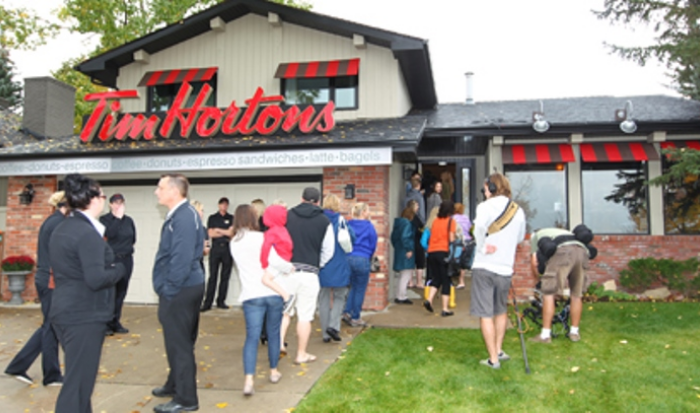 It wasn't long ago that the donut and coffee purveyor got us talking by transforming a square into a 60s scene to celebrate its 50th anniversary. But this time, the brand took over a regular residential home in a quiet neighbourhood in Canada and transformed it into a fully-fledged Tim Hortons restaurant.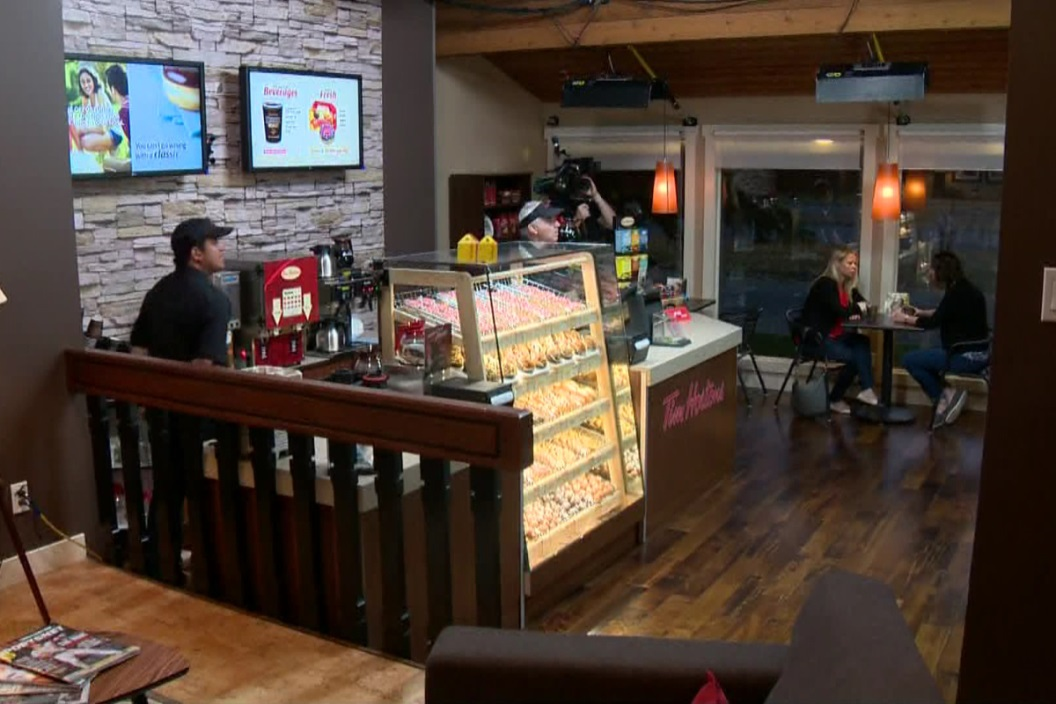 Overnight, the chain decked out the dwelling at 303 Oakfern Way with café furniture and Tim Hortons-themed home accessories, including throw blankets and hand soaps for the washroom. Despite all the great attention to detail, the pop-up was very much a pop-up; much to the disappointment of the residents, alas it was only in the neighbourhood for one day.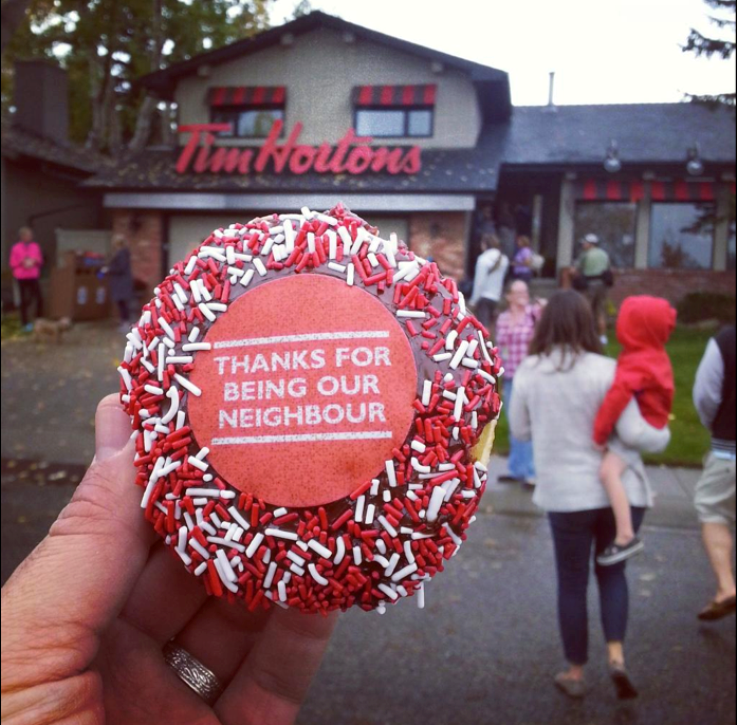 As a nice little touch, the chain handed out free gifts to the residents of Oakfern Way, images of which were widely shared on social media. Social media really drove the campaign, and @TimHortons sent out tweets about the pop-up restaurant using #TimsNextDoor to encourage Calgary dwellers to pop by.
The quirky pop-up came as part of its "Tims Next Door" recruitment drive, in which the chain is trying to fill more than 2,000 positions. They constructed this pop-up to invite people to have a coffee (and maybe one of their legendary donuts, too!) and find out about opportunities to work at a local Tim Hortons.