International high-speed train operator Thalys was on a mission to encourage people to use the train to explore their nearby cities.
To do this effectively, Thalys created three interactive billboard maps that represented three different cities; Amsterdam, Paris and Brussels.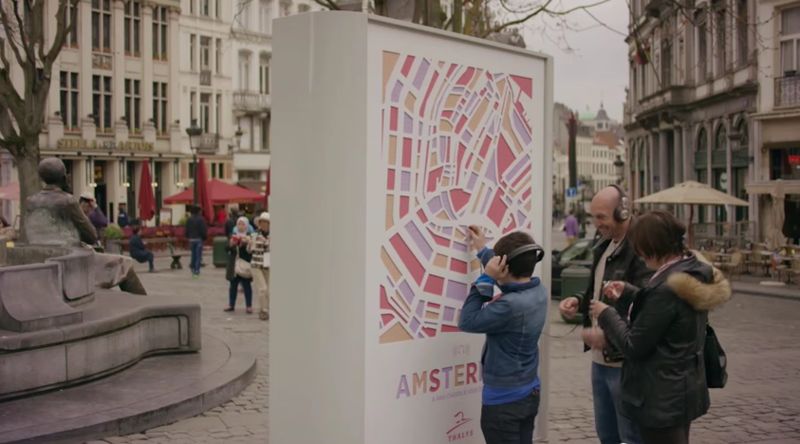 In travel and tourism marketing, people are often enticed with wanderlust-inducing images of picture-perfect beaches, romantic getaways and bustling cities—but train operator Thalys decided to tap into another powerful sense.  Each billboard was host to more than 1000 unique sounds from one of the cities, and passers-by were invited to plug in their own headphones into any of the 1000 headphone jacks to start experiencing the city through sound.
The thousands of sounds consisted of bustling food markets in Paris, the whirring of canal boat engines in Amsterdam and the sizzling sound of fries frying in Brussels.
In this day and age, headphones often block out the sounds of the city. But with Thalys' initiative, they granted an opportunity to discover one.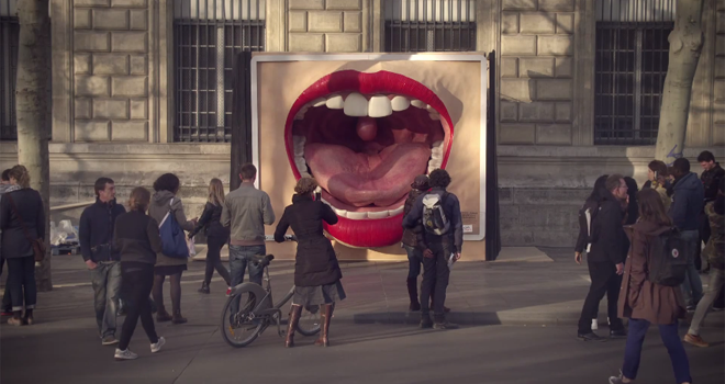 Last year, Voyages-SNCF used experiential marketing to get people talking about its newly launched online deal that allowed travellers to simultaneously book train tickets with tickets for events and attractions. The brand erected a range of larger than life billboards in Paris, highlighting the many different forms of entertainment you can enjoy by booking with them online; museums, operas, sporting events and more are illustrated in these surreal pop-up activations. Read more about the quirky campaign here. And another similar campaign is this one from SNCF that allowed people to physically open the door to another city.