This nice vending machine activation from Sony used a simple experience to demonstrate the product promise.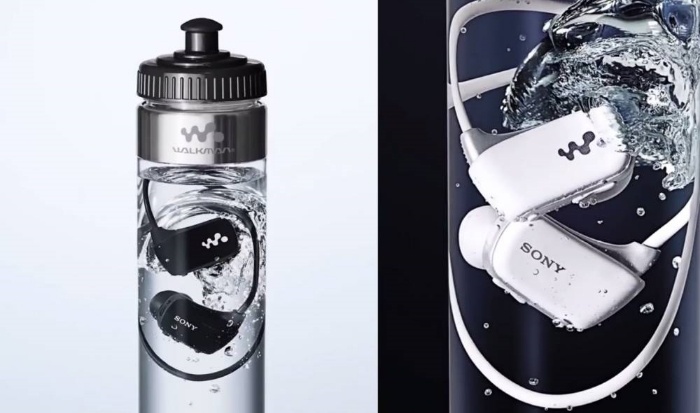 To showcase its new waterproof MP3 player, Sony packaged the product in a bottle of water and sold it out of vending machines in New Zealand. These vending machines were then placed in sports centres across the country in order to take the product directly to those who would want it most.
Using traditional packaging in store may have not truly communicated the product's potential to consumers. By immersing it in water and having it sit there until bought is a great way to communicate that this product will live up to expectations.
Sony has used this technique before when marketing waterproof tech products. In 2012 Sony launched the new waterproof Xperia Smartphone – in order to generate some buzz around the launch and to link it with the heavily-hyped new Bond film, Skyfall. Sony handed out free drinks to cinema goers, then ran an ad before the picture that identified an 'undercover' agent in the cinema audience. It did this by calling a hidden waterproof Xperia that had been planted in one of the drinks. Clever stuff.Beyond the packaging, this Walkman campaign also stood out because of the use of vending machines. Sony wanted to directly catch the attention of a particular market – so it took its product to them and made it incredibly easy for people to purchase the product just when they would want to use it.
We've seen lots of experiential vending machine activations in our hunt for great examples of stand out experiential marketing campaigns. For example, Douwe Egberts launched a great Yawn-activated coffee machine at an airport. A nice brand experience for bleary-eyed travellers: Yawn activated coffee machine from Douwe Egberts.