How do you go about marketing a dishwasher, which is – let's face it – not perceived to be the most exciting product in the world?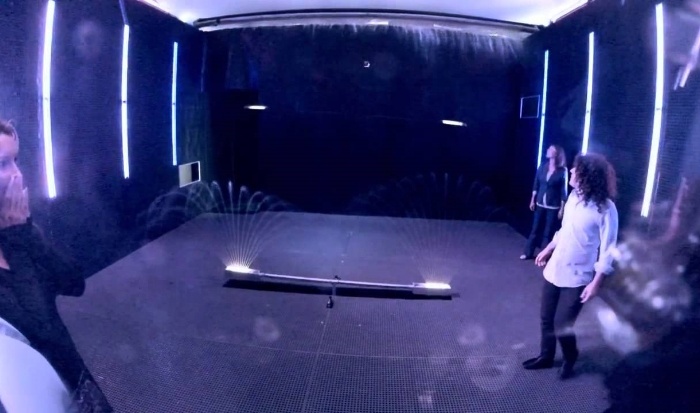 Well, you trap people in a room and soak them with water, of course…
To promote the Samsung Chef Collection Dishwasher, which utilises clever new WaterWall™ technology, Samsung Home Appliances built a larger than life dishwasher in the middle of Church Square in Cape Town, and invited unwitting passers-by to enter.
Upon entrance, the prying passers-by were greeted by water sprinklers that many of them managed to dodge with relative ease. Curiosity killed the cat when they pushed the protruding hand-shaped button; a quick audio warning sounded out – 'WATERWALL INITIATED' – and true to the warning, down fell the wall of water, à la Niagara.
You've got to love the dramatic, Star Wars-esque music at the beginning!
Samsung also orchestrated this nice experiential stunt in the Netherlands this week, which utilised the impressive suction power of its vacuum cleaner atop a rotating billboard to ensure its ad was the only one to be displayed. Samsung quite literally hoovered up its competitors!
There's a lot to be said for marketing so-called 'boring' products. In reality, there is no such thing as 'boring products' – just boring marketing campaigns. It's ultimately down to the creativity of the agency as to whether brands are perceived as boring or entertaining. Using experiential marketing in a fresh, effective way is a sure-fire method of ensuring way to ensure that your product is perceived as exciting, current and thus desirable.
Did you see Power Activ's experiential campaign in which they managed to make toilet cleaner sexy? We're not kidding – take a look here: Power Activ's topless toilet serenade.