It's highly likely that many punters' dreams came true at Austin's SXSW Festival this month thanks to the "Mario Karting Reimagined" experience.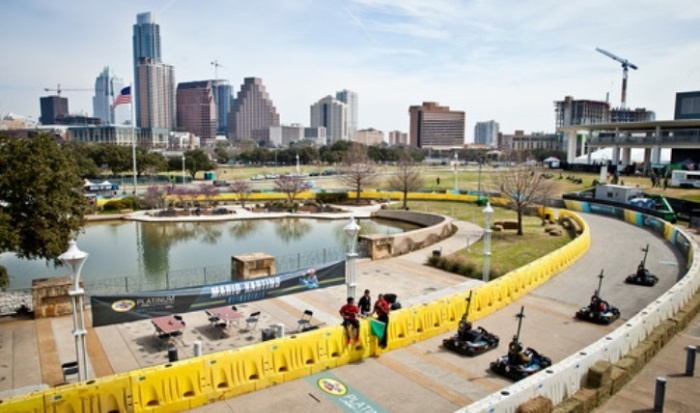 In a nice experiential marketing move, motor oil supplier Pennzoil teamed up with Nintendo to create a real-life Mario Kart experience to mutually promote the iconic video game's 8th iteration for Wii U and Pennzoil's new Motor Oils.
The experiential karting activation, which was free for SXSW attendees, made use of RFID technology to simulate the well-known and much-loved aspects of the game.
For example, players could "collect" five Pennzoil Complete Protection icons by driving over them, triggering speed boosts – conversely, the classic turtle icons were placed on the track which slowed them down.
The whole brand experience was complete with appearances from the legendary Mario and Luigi themselves. Plus once the players had finished participating in this great brand activation, they received a personalized video of their race.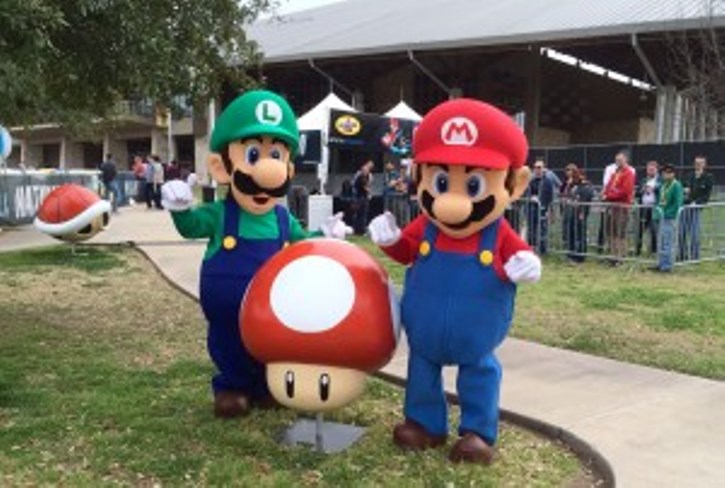 We love how this fun and interactive installation from Pennzoil and Mario Kart used augmented reality to bring that immersive sense of play into the real world and are sad we couldn't have had a go!
If you like the idea of this you may very well like the idea of the world's largest game of pacman! What other games would you like to see brought to real life? Let us know in the comments below…