This group of footballers' five-a-side match was transformed into a truly magical experience, thanks to Pepsi Max.

The brand surprised a group of footballers in Barcelona by transforming their local pitch into an interactive football arena. To do so, the brand used drones, advanced projection technology and over 30,000 programmable LED lights.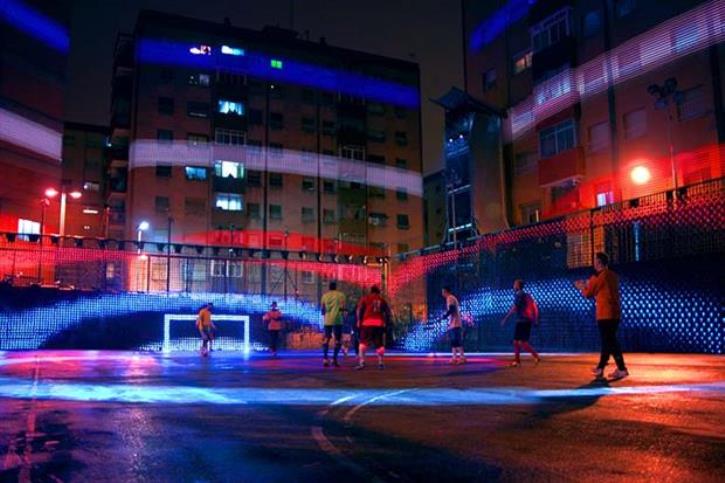 Pepsi Max took an already enjoyable experience — a game of football among friends—and elevated it by adding in surprising twists. These surprising twists included a drone that acted as referee and light effects that at first surprised the players but went on to enhance the whole experience for them.
The activation came as part of Pepsi Max's content-focused and socially-led 'Genius' campaign which will showcase a series of videos that highlight unique experiences. The concept of the campaign is to take unique experiences and combine them with consumer 'passion points' such as music, sport and technology.Pepsi's arch rival Coca-Cola has also been orchestrating engaging experiential marketing campaigns of late. Take a look at the brand's centenary pop-up with Rita Ora, and its unique drinkable advertising campaign for Coke Zero.