Noticing a growing trend in outdoor exercise in Chile, fat free yogurt brand Colun Light seized the opportunity to reach out to fitness fanatics.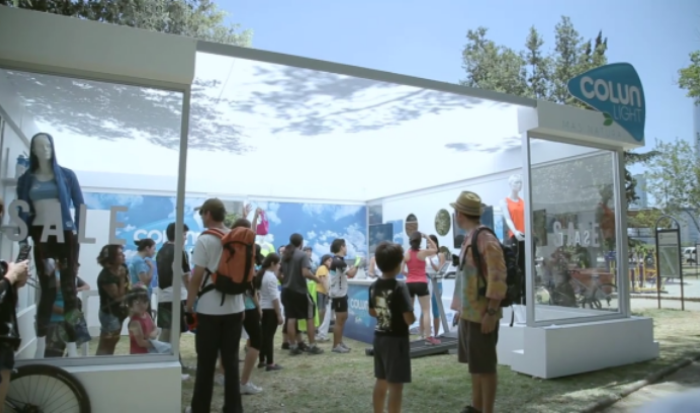 Colum Light with a quirky pay-by-calorie pop-up shop.
The brand constructed an eye-catching pop-up shop in the city centre, and caught people's attention by plastering the windows with 'SALE' signs.
On offer in the shop was a range of trendy sportswear, but when eager customers went to the till clutching their purse, they found out that they need not pay for the goods with conventional currency – instead they could burn some calories on the spot before taking their new product home. For example, to get your hands on a sports bra, you had to burn 50 calories.
Luckily, Colun Light had installed a treadmill in the pop-up space for people to earn/burn the calories. With this nice incentive in mind, the customers got to work, as the sales assistant motivated them further by parading the gear in their faces and as the treadmill displayed how many calories they had burnt.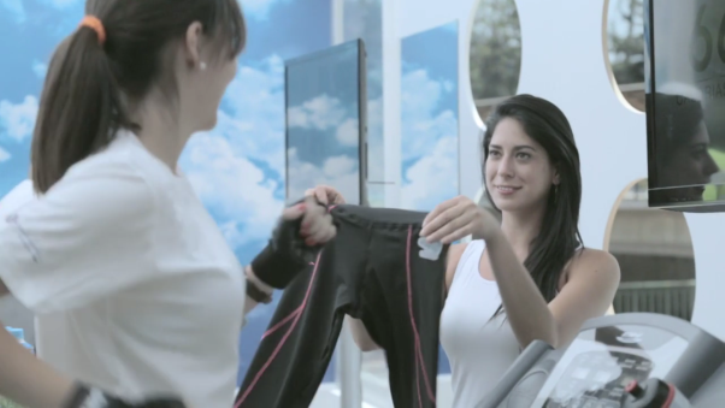 This unique experience was a nice way for Colun Light to align itself with a healthy lifestyle. Fitness fanatics are a big market, always on the lookout for the latest product or healthy foods to assist their lifestyles, so this association was a smart move from the brand.
The incentivising element reminds us of Contrex's projection mapped strip-tease that was powered by exercise bikes. And we've seen plenty of pop-up stores accepting unconventional forms of currency this past year:
– Nike's secret vending machine powered by Nike boost points
– Walkers' Tweet-activated vending machine
– Birds Eye's Instagram Restaurant