NIVEA really got people talking in Brazil this month by launching a wearable technology bracelet that will help parents track their children's whereabouts on the beach.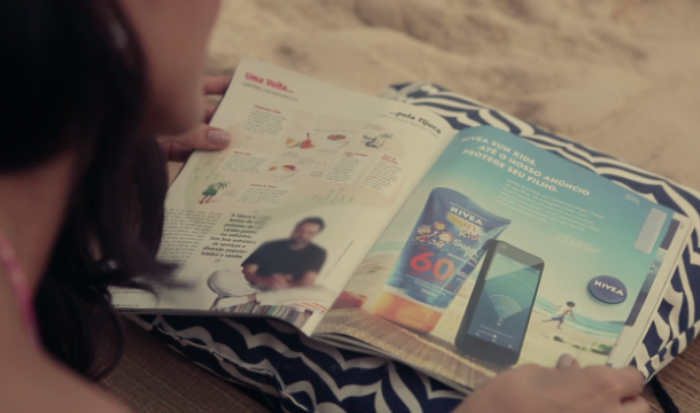 In a brilliant mash up of print and digital marketing, the experiential activation titled 'Sun Band', allowed beach-goers to pop out a bracelet from a magazine ad and wrap it around their child's arm. Parents could then download the app, sync their phone with the wristband, and then set a perimeter for how far their child is allowed to stray on the beach.
Watch the video below to see a demonstration of this ingenious cross-platform campaign:
Rather than just promoting its core product (sunscreen), NIVEA went one step further and addressed another concern parents with young children have at the beach: their child's safety. This was a really clever way for NIVEA to communicate its brand promise; as well as taking the 'protection' element of their sunscreen product literally. Because of this campaign, parents in Brazil were encouraged to link the idea of protecting their children with the NIVEA sunscreen brand.
NIVEA's print ad also becomes a wearable advertisement – and so begins one of the most valuable forms of marketing: word of mouth.
By utilising it in a highly effective way NIVEA appear to be leading the way in optimising wearable technology for marketing purposes. Wearable technology is very much a hot topic at the moment and offers a new world of opportunities for experiential marketing!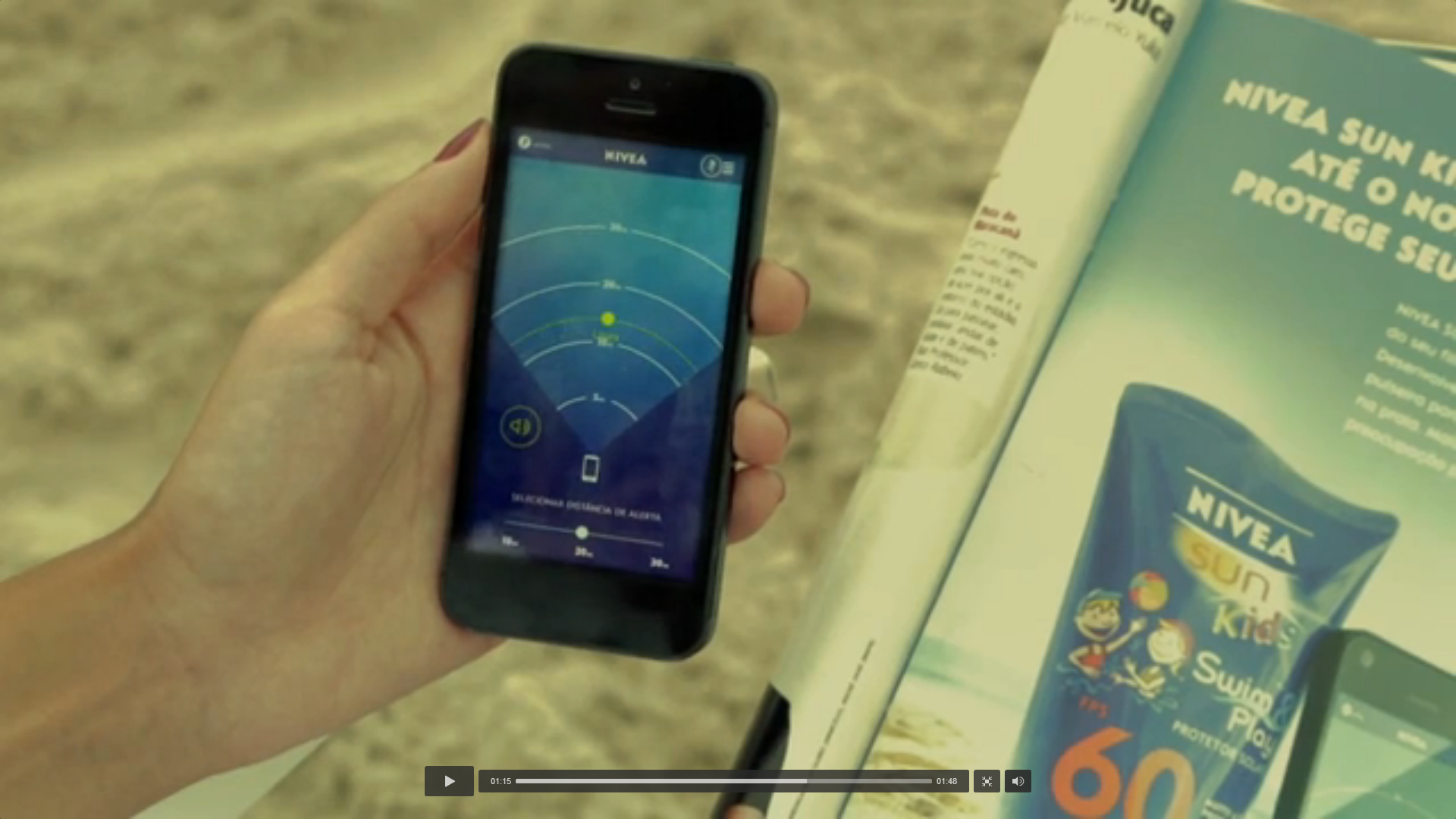 NIVEA is obviously very keen on the idea of incorporating print and digital marketing, and back in 2013, it created the Solar Ad Charger, a print ad that charged beach-goers' phones using solar energy. Another great product-appropriate campaign, which used cutting-edge technology to enhance brand presence.
When utilising experiential marketing for family brands it's really important to communicate your understanding of the needs of parents – take a look at our blog post 5 key tips for Family Brands and Experiential Marketing for more ideas.
In 2011 we orchestrated numerous experiential campaigns for Pampers – a complete understanding of our target audience and their needs was absolutely essential for a successful campaign.