To herald the launch of the Splatoon video game for the Wii U, Nintendo orchestrated a huge ink-filled obstacle course inspired by the game.
The outdoor obstacle course featured a variety of Splatoon-inspired challenges, including ink shooting and some very messy tyre runs.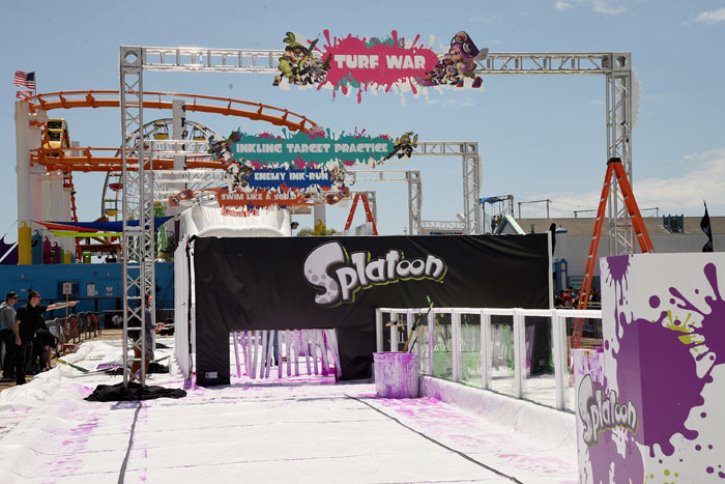 In the video game itself, players take on the role of squid-like characters called Inklings, competing in teams of four to cover more turf with colourful ink than their opponents. Players are also able to swim through the ink or use it to take cover and hide from enemies.
And this event in Los Angeles truly brought the essence of it alive.
365 gallons of ink were used at the Santa Monica Pier, and, like in the game, teams of four competed to see which group could cover the most territory with colourful ink. They were equipped with squid-like mops to splatter ink, and the course also included an eight-foot climbing wall, exploding balloon targets and a 20-foot inflatable slide with large ink pools at the bottom.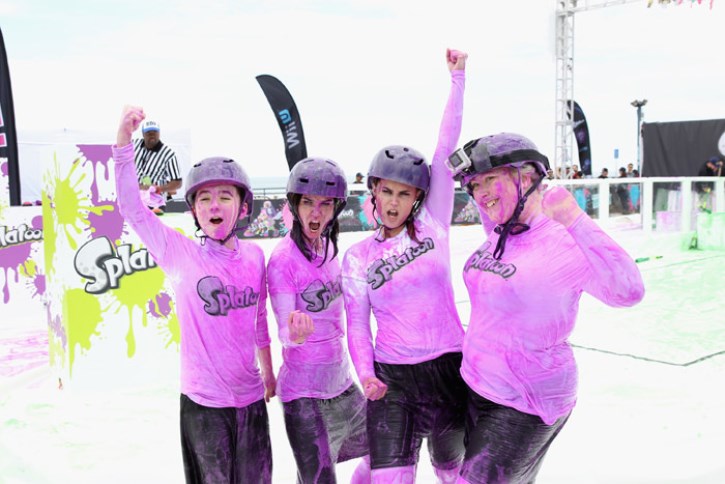 Attendees were also able to try out the game and test out the Turf War multiplayer mode at several kiosks at the event.
Nintendo is quite accustomed to constructing life-size versions of its video games. Last year, the brand teamed up with motor oil supplier Pennzoil to create a real-life Mario Kart experience that mutually promoted the iconic video game's 8th iteration for Wii U and Pennzoil's new Motor Oils. Read all about it here.
This paint splattered activation reminds us of the Color Run events we've hosted for Dulux!