What's the best way to promote a new sun cream product? By throwing an amazing underwater beach party of course!
Neutrogena's new 'Wet Skin' sun cream keeps you protected from the sun, whether you're in or out of the water.
So to keep in touch with the summer spirit – and to show off the product's features – Neutrogena launched a sea radio station designed to be listened to exclusively under water; the first of its kind.
Beach-goers in San Juan, Puerto Rico, got a free spray of Neutrogena's protective product and were then invited to dive near the 'broadcasting-buoy'.
Oceanears speakers – the same type used by scuba divers – were used to create a station that you can only hear by submerging yourself underwater.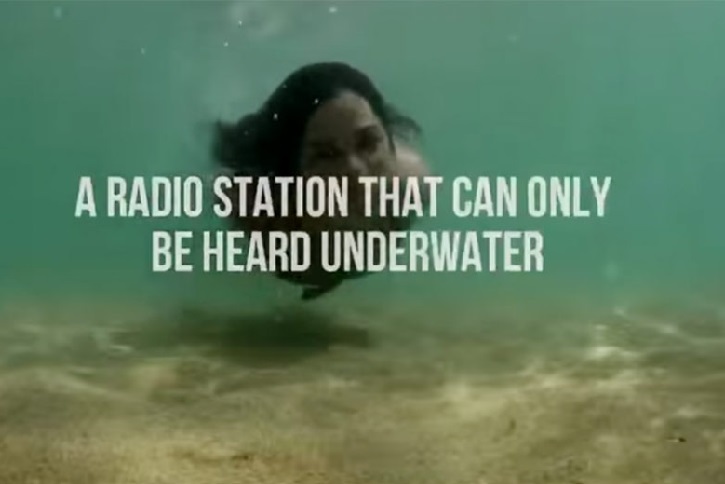 Neutrogena's Sea Radio partnered with LA X radio station, offering real underwater sound captured with the help of GoPro cameras, with all of the tracks played being chosen by fans of the radio station.
The result was the first ever underwater beach-bash with long lasting protection from the sun, so that, 'fun under the sun never stops'!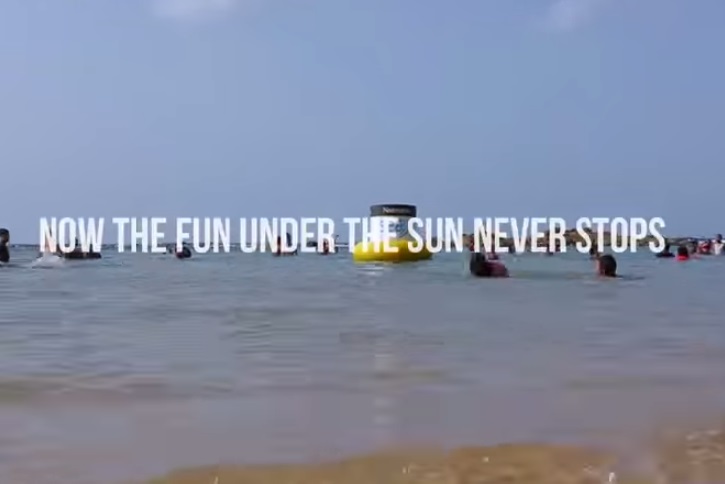 With its mix of great music and branded informative content, this fun experiential activation and resulting video has us all wishing we were at the beach! You can watch all the fun below: