Your cup of morning Joe and daily perusal of the papers need not be a solitary affair any longer, thanks to Nescafé's pop-up newspaper coffee mugs.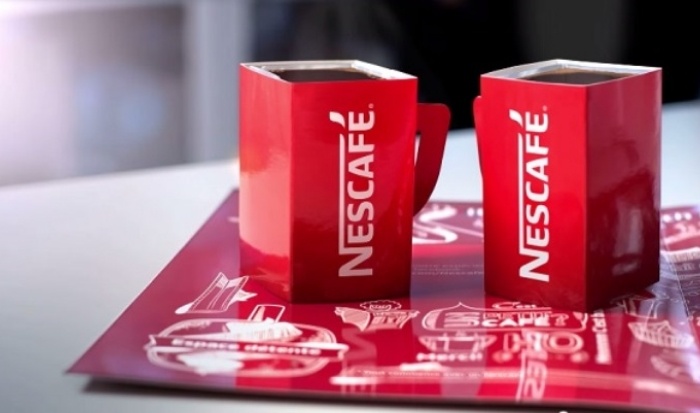 Nescafé France made very effective use of experiential print media to get people talking – both about the brand, and to each other.
The brand decided that reading the daily paper in the morning can be quite the lonely endeavour, and with this in mind, wanted to encourage people to share that moment.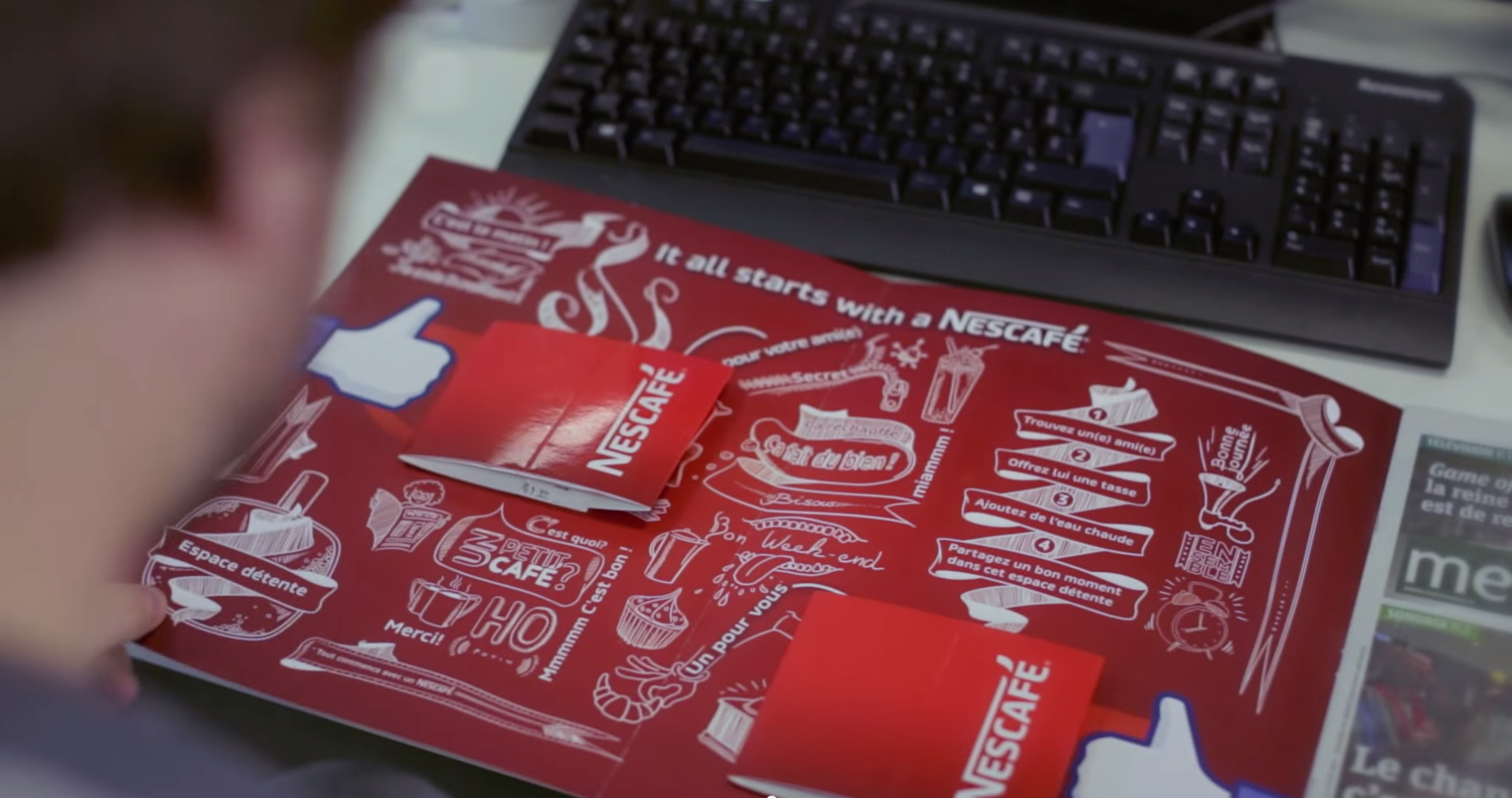 Turning coffee into conversation, Nescafé inserted two foldable mugs into the daily paper in Paris – one for you and one for the other for the person you plan to share your newspaper with – with the idea being to drive brick and mortar social interactions.
A shared experience like this seems to be a trend that many brands are now seeking to capitalise on. Coca Cola's #ShareACoke idea was built around the different ways we interact nowadays. The brand adapted to our changing environment and created a campaign that would encourage people to connect with the brand both online and offline.
It's also interesting to see the emergence of more experiential campaigns that incorporate print media – we blogged about Nivea's Sun Protection Ad a few weeks back, which blended together print and digital marketing to create a meaningful experience. This was a really nice idea from Nescafé – we're always keen on fresh ideas designed to get people talking more. That said, some have questioned the practicality of this campaign; to quote AdFreak, "Nescafé Print Ads Include Pop-Up Paper Mugs for Two, So You Can Both Scald Yourselves"…
Ouch!