Lacoste generated a buzz around its newly redesigned website by partnering with GQ magazine to stage a pop-up selfie-ready brand experience.
The weekend-long activation, which boasted a variety of interactive experiences, served to highlight not only Lacoste's passion points and new digital flagship, but also to champion the Fall/Winter 2014 collections.
Brand ambassadors clad in Lacoste wares lured passers-by into the pop-up after letting them sample a touch-screen window that brought the Lacoste website alive on the street.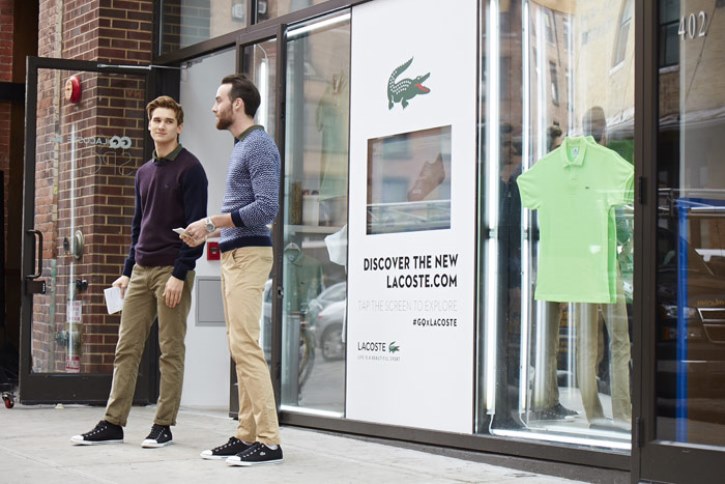 On entrance, guests were met with a display of the Lacoste wares that was one part gallery experience and one part online point of sale. iPads were dotted around the space allowing guests to purchase garments directly.
As guests delved into the space, they discovered a variety of interactive experiences like a mini golf Swing Clinic that was surrounded by mirrored walls enabling guests to see their golf swing from every angle. And just across from the Swing Clinic was the tennis ball Wave Pendulum, a Listening Wall, and in the basement was a Sport Studio that offered fitness classes from yoga to surfing taught by expert trainers.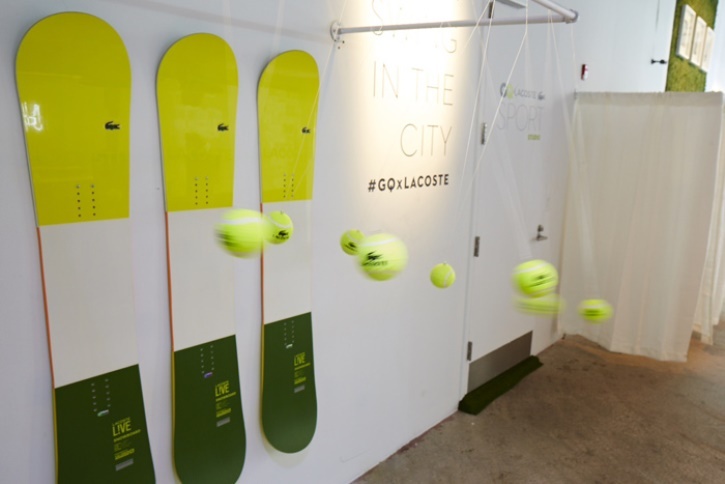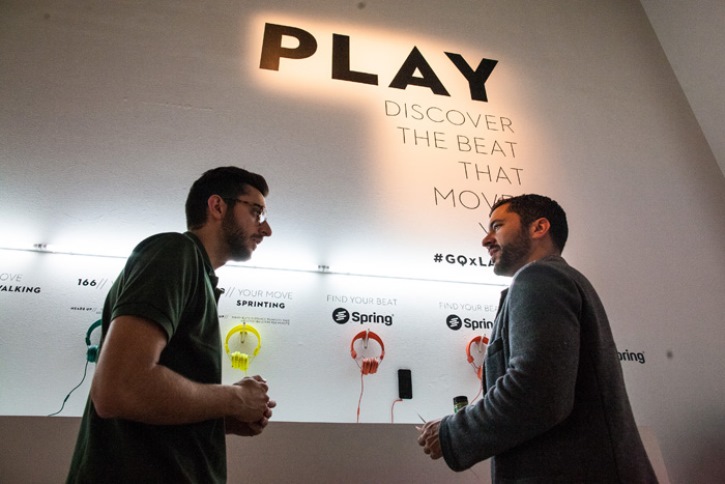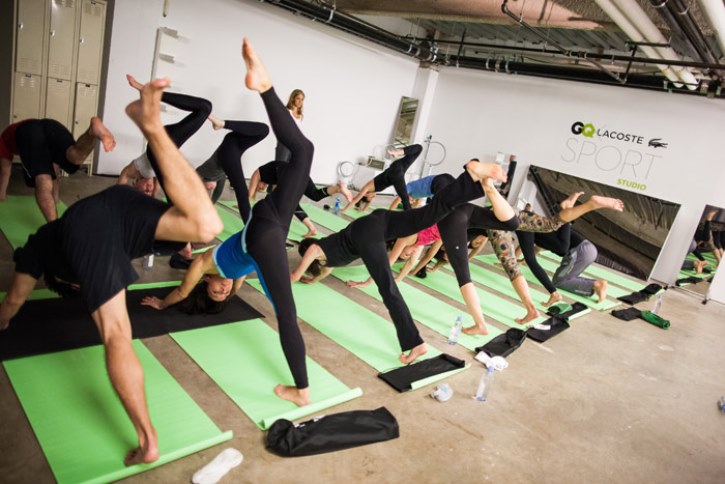 Adding yet another layer of experience, the basement was transformed into an open bar serving custom cocktails at night.
The pop-up, which took six months to plan and one week to build, attracted nearly 2000 attendees, and it's not hard to see why. This was the perfect event for creating that quirky, enviable profile picture that millennials have such a thirst for; there's no doubt this was all over Instagram!
Lacoste clearly isn't shy to a good bit of experiential marketing; the brand well and truly embraced experiential to make its presence known at this year's legendary Coachella Festival. Read about Lacoste's activations and more cool campaigns from other brands at 2014's Coachella Festival in our Managing Partner Joss's round-up blog here.