eBook provider Kobo made quite the splash about its new waterproof model with a pool party.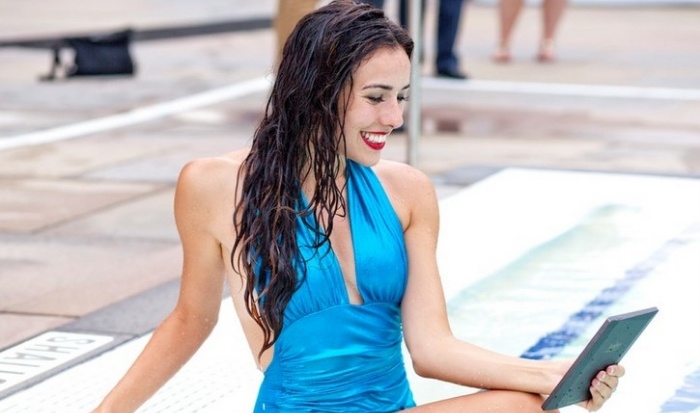 We've all done it… taken a book into the bath or to the poolside to almost always ruin our favourite read with those dreaded wrinkled pages. And the possibility of taking an eBook into the water was simply unheard of, or a bit of a risk at least – until now, that is.
Kobo's new model – the Kobo Aura H20, however can be immersed in water. But the brand recognised that sometimes it's not enough to just say so – in a world awash with false claims and cynics in equal measure, brands are increasingly having to prove their claims, and rightly so.
In order to prove the product's promise, the brand employed the skills of a synchronised swimmer group. The group put on an amazing aquatic show kitted out in white and aqua bathing suits and caps to match Kobo's branding – all the while with the eBooks in hand.
The company's president also gave a speech about the new product to the guests who included media, publishers, retailers, and authors. But this wasn't any old corporate spiel. He used the opportunity to highlight the product's capabilities, sprawled out on a blow-up lounger in the water with the eReader in hand.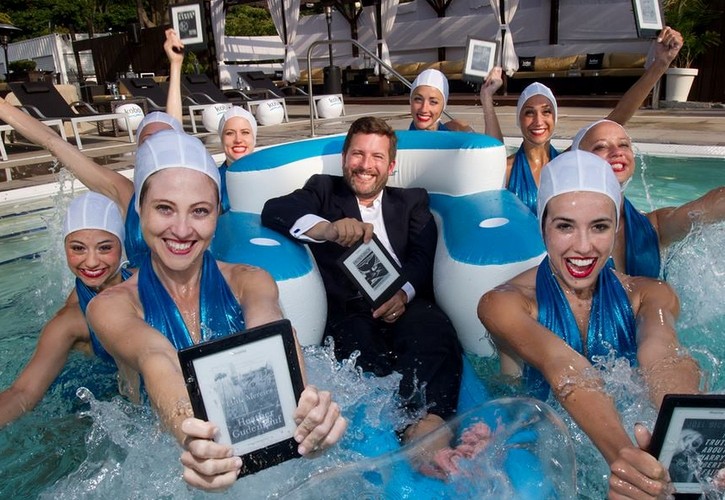 As technology develops and we see a rise in waterproof goods on the market, we are also seeing a rise in sub-aquatic experiential marketing activations which cleverly evidence that all important product promise. So believe it or not, we've covered a fair few underwater experiential marketing stunts on the Because blog. Did you see Sony's Bottled Walkman? M.A.C's Synchronized Swimmers? Or Samsung's underwater selfie stunt?