Creators of Pictionary, Mattel, turned an average day at the shopping mall into a day full of surprises for these shoppers in Canada.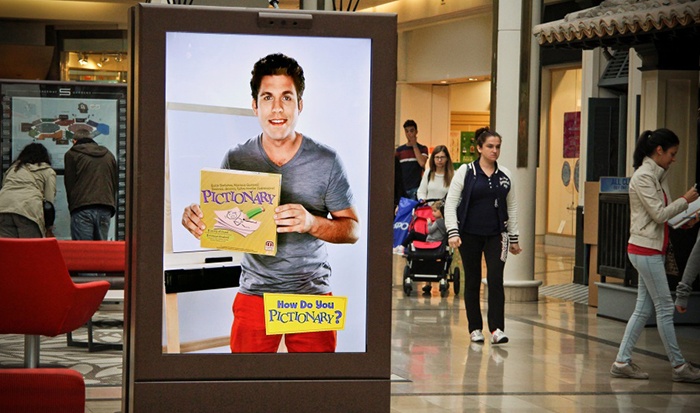 Toy maker Mattel aimed to re-spark the Pictionary craze with its interactive digital ad. The brand transformed what looked like a regular poster into a live game that challenged passers-by to Pictionary games and offered up larger-than-life prizes for the winners.

In the ad was a live Pictionary artist encouraging shoppers to play with him. Equipped with white board, pen and timer, he entertained passers-by by drawing his interpretations for participants to guess.
To end the game, winners were rewarded with gigantic and joyful prizes, such as a gigantic teddy bear, oversized gift boxes full of balloons and confetti. And – somewhat reminiscent of our #TeaOnTheTrain campaign for Yorkshire Tea – a marching band was on hand to join in the celebrations.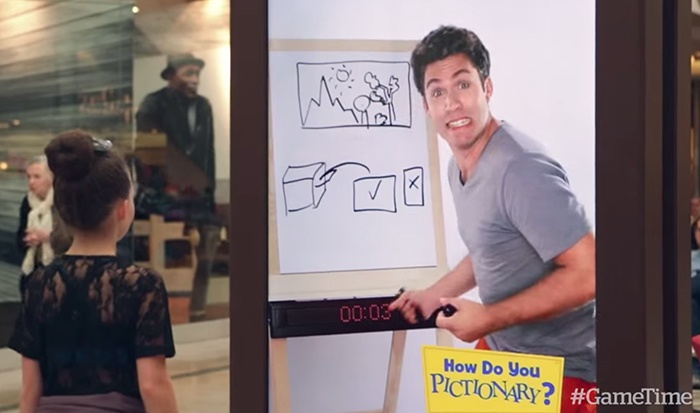 Whilst we do love a scary prank now and again (Carrie, Zombie Baby etc), it's refreshing to see a candid camera stunt that doesn't scare the living daylights out of consumers – just one that simply brings joy and happiness to their otherwise monotonous days.
Well, who doesn't love a good game of Pictionary?
We've seen plenty of interactive advertisements in our hunt for experiential marketing ideas, take a look at these:
Walkers' twitter-activated vending machines