To evoke feelings of wanderlust for Iceland and to promote its unique stopover experience, international airline Icelandair granted a lucky passenger a 48-hour trip.
The lucky passenger, a foodie from Seattle called Kat, arrived at Keflavik Airport where she believed she was boarding a connecting plane back to London, only to be greeted by a team of proud Icelanders eager to give her a unique and unforgettable experience. 
After choosing one guide out of the many eager volunteers, Kat is taken on her very own personalised journey around Iceland – from cooking organic lamb and rye bread in a geothermal hot spring, picking wild crowberries and brambleberries, to relaxing in a secret geothermal lagoon.
By giving Kat the chance to explore a new destination as part of her stopover, Icelandair not only promoted its unique #mystopoverexperience which gives transatlantic passengers the opportunity to stop over at no additional cost, but also drove home the idea that Iceland is a place to be explored.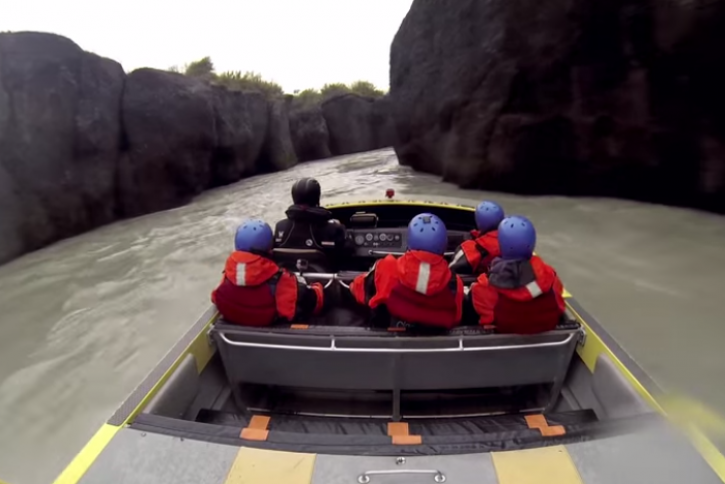 Whilst this brand experience was just for one person – the lucky Kat – the brand documented her unique experience in this video, which has racked up 1,500,000 views in just over two weeks, to drive interest in both the brand and the country.
Feelings of wanderlust evoked, indeed!
But it's not just Kat that Icelandair want to treat to an experience like this. From now until the end of the year, the airline is giving passengers the chance to win their very own surprise Icelandair Stopover, for up to seven days at no extra cost.
This isn't the first time we have come across Airline companies offering unique brand experiences. Did you see our blog about Turkish Airlines' Tram Full of Basketballs or JetBlue 'Mint Room' Flying Experience?