Selfridges and HTC ramped up their experiential marketing this week with their joint launch of the UK's largest free indoor skate park.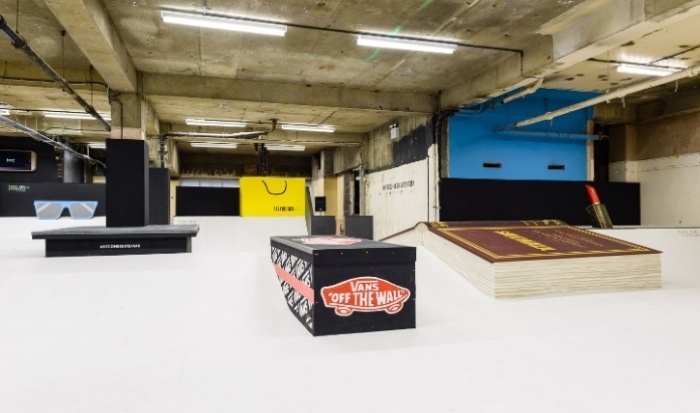 This year's Selfridge's Spring-Summer collection showcases the very best sports-inspired catwalk and street-wear collections, and in a nice experiential marketing move the iconic store and HTC One have installed this great branded Skate Park experience in a bid to really get people talking about both the collection and the new HTC One model – M8.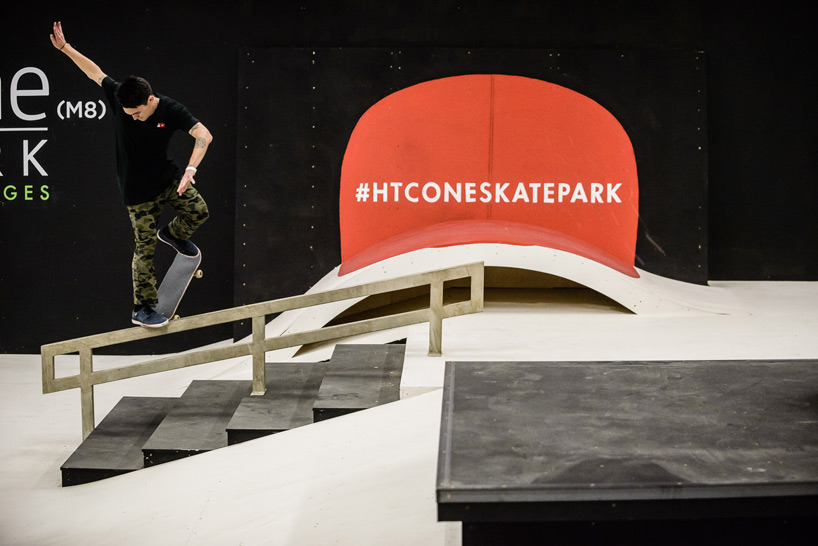 HTC One branding is plastered throughout the arena, and there are zones in which guests can try out the new HTC One (M8) and its new camera technology as skaters perform tricks. A nice bit of synergy!
The designers have left nothing out with this brand experience. Inspired by seven of the best loved parks across the country, the experiential arena references London's streets and incorporates general urban references including yellow road markings and exposed concrete beams for an added authentic touch.
Added features include free skating sessions and lessons complete with free branded gear for hire.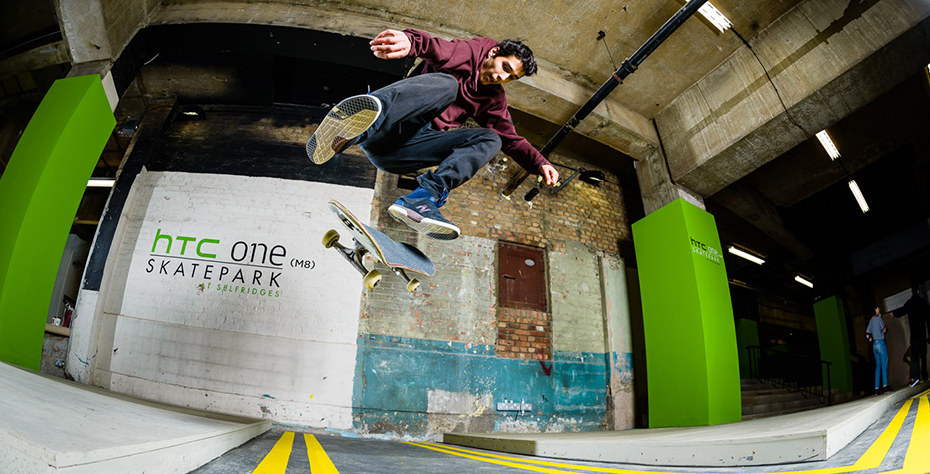 Did you see our blog post a few weeks back about how Nomad Skateboards used experiential marketing to encourage skaters to take their city back? Take a look here!