In celebration of 'one of Holland's best kept secrets', King's Day, Dutch brands Heineken and KLM teamed up to find adventurous people.
The duo seeked people from all over the world to join in the celebrations. In bars around the world from Cape Town to Oslo, customers who ordered a Heineken were asked if they would like an "Orange Experience" to go with it. Those curious to find out more took part in several challenges to see if they were worthy of the invitation.
The challenges included belting out 'Oranje Boven', a Dutch folk song, in a packed bar. And they had to be dressed head-to-toe in orange (the colour of Holland); feather bowers, orange afros – the lot!
Those adventurous enough to complete the challenges were rewarded by immediately being flown out to Amsterdam with a friend courtesy of KLM Airlines to join in the 'epic' King's Day celebrations, which is often referred to as 'Orange Madness' – and they'd soon see why.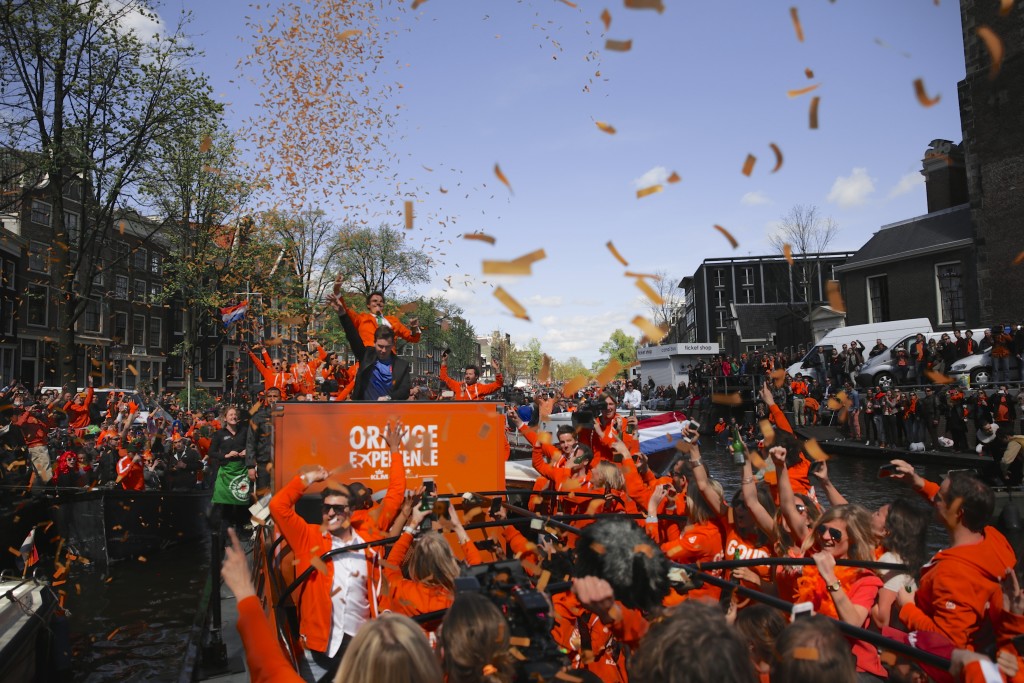 Their trip started in a classic Amsterdam manner with a bike ride along the canal and sampling Dutch delicacies like a Tompouce. It was then topped off with a crazy boat party with #1 World DJ Hardwell on hand to provide the music.
This was a great way for both brands to shout about their Dutch heritage and encourage their customers to experience it in the most fun way possible, too.
Heineken was recently at Coachella Festival, too, with a great activation that provided a service at a time of need for the festival-goers. And it's not only Heineken that KLM has been teaming up with; just recently the brand teamed up with Airbnb to host an overnight stay in an aeroplane.