To introduce its delicious new spread, Reese's set up a 'talking' vending machine in Toronto's West End where spooning was the only accepted currency!
The cheeky vending machine called out to passers-by to 'spoon' with an oversized spoon next to the machine in order to get a free sample, stating, "If you spoon me right I'll return the favour".
The product launch is being supported by a new marketing campaign, featuring the hashtag '#Doyouspoon?' encouraging everyone to get their 'spoon on' and share images of their indulgent moments with a jar of Reese Spreads.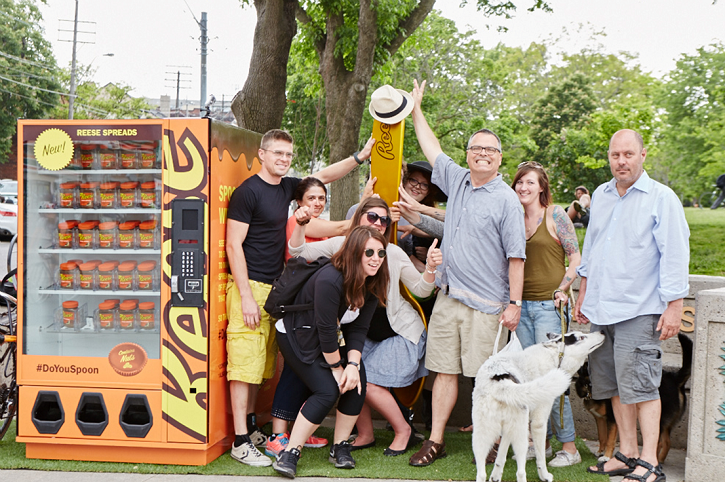 The result? A hilarious video full of big spoons, little spoons, and baby spoons.
The Spooning Machine has arrived. Click to Make Everything Perfect. #DoYouSpoonPosted by Reese on Thursday, 25 June 2015
This isn't the first time that we've been wowed by the experiential potential of the vending machine, and there are all sorts of quirky vending machines that have caught our eye in the past from Clisung Cider's Magical Wish Vending Machine and Nike's Secret Vending Machine to Walkers' Twitter-Activated Vending Machine.