Airbnb is on fire! No, not literally, don't be alarmed. But when it comes to their experiential activity, the brand really is on top of its game recently.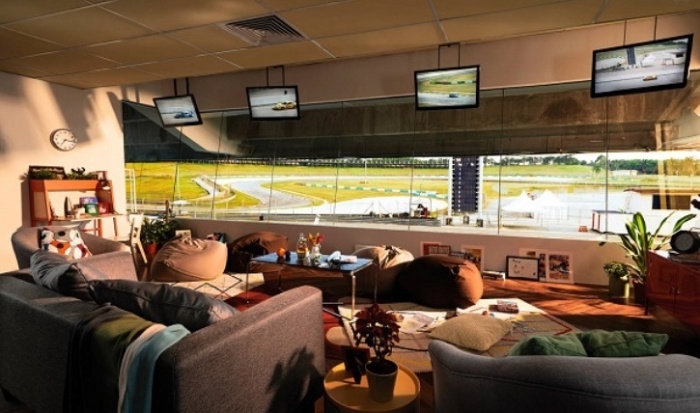 Just within the past month the accommodation site has been offering up even more unique accommodation (as if a night in a cable car wasn't enough!) – Formula One fans could spend a night at the race in a cosy living room, and they even built a Swans-themed apartment at the Sydney cricket ground.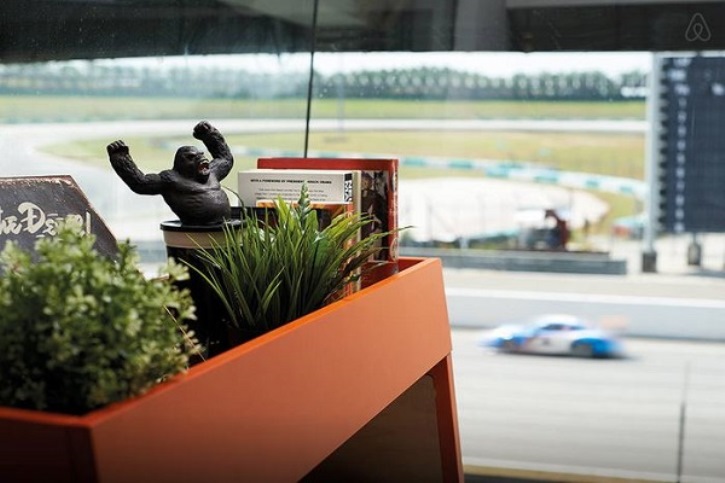 For the Formula One enthusiasts, Airbnb turned a grandstand corporate suite at the 2015 Petronas Malaysian Grand Prix into a cosy living room. The space, which overlooks the sharpest bend of the Sepang International Circuit, was decked out with sofas, cushions, bean bags and other homely comforts to create a unique viewing experience for race-goers. It also came equipped with a kitchen, dining area, a master bedroom and bathroom, a widescreen television, WiFi, books, DVDs and video games.
The event was labelled 'A Night at the World's Hottest Race', and the 'apartment' was of course listed on the Airbnb website.
And over in Sydney, Airbnb is giving Swans fans a chance to win an overnight stay at the Sydney Cricket Ground, making the stadium the biggest property to ever feature on the site. The accommodation firm will create a Sydney Swans apartment in the Victor Trumper Stand, with Swans legend Jude Bolton on hand to host guests overnight before the Swans clash with the GWS Giants on April 18.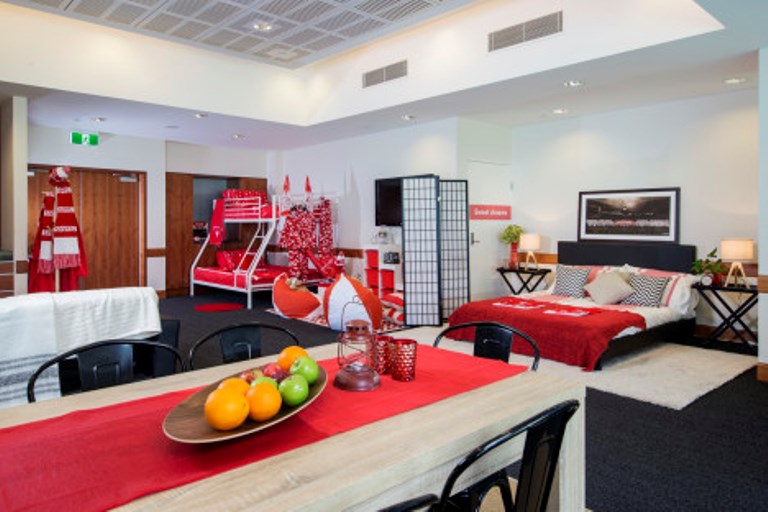 The apartment comes complete with a queen size bed, bunk beds, a lounge and dining area, flat screen TVs and a balcony which overlooks the stadium directly behind the goal. Guests will have dinner in the Members Dining Pavilion with Bolton and fellow Swans hero Nick Davis, tour the stadium and watch a movie on the SCG's big screen.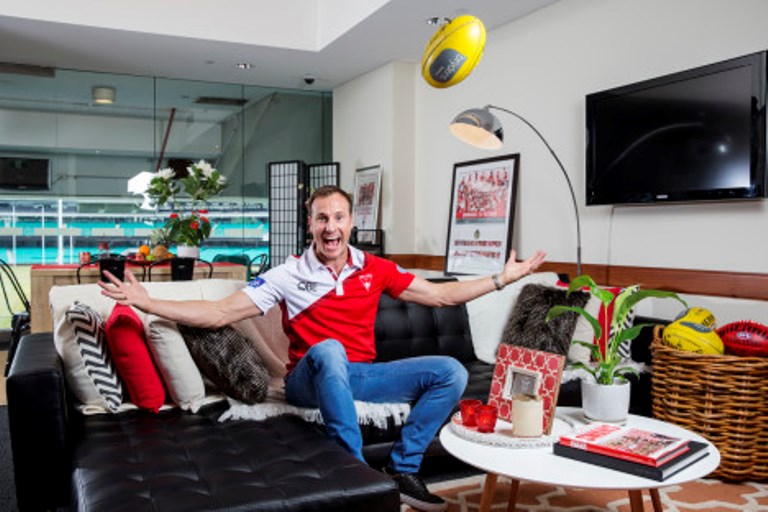 For both competitions, entrants were required to explain in fewer than 100 words, why they deserved to stay in the unique lodgings. Two winners and up to three of their friends were picked.
These are the latest additions to Airbnb's 'A Night At' series, after stays in a cable car in the French Alps, a refurbished KLM airplane, and an IKEA store in Sydney.