We have seen some great activations this year that have enabled brands to talk directly to consumers in an imaginative way using experiential marketing.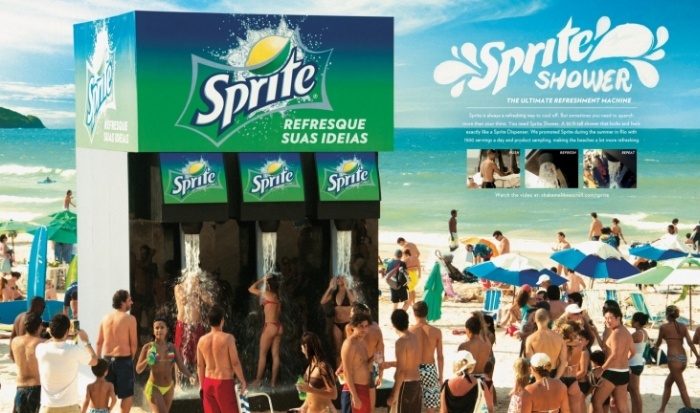 The ones that have stood out for us have a very simple, clear message at the heart of the activity that is amplified using a well-executed and timely experience.  Here are a selection of some of the great campaigns we've stumbled upon this year that have got us, and plenty of others, talking.
The one that really got us talking in 2012:
As part of Sprite Brazil's long-running "Refresh Your Ideas" campaign the brand put a shower that looked like a giant drinks dispenser on a beach in Rio de Janeiro. For its brilliant simplicity and easy to see messaging the Sprite Shower is the stand out campaign for us.  After a sweltering day on the beach the showers were much appreciated and surely got people thinking about how refreshing a Sprite would be.  Great job!
Other campaigns that got us talking:
IKEA Paris Metro Home
Anthon Berg Generosity Shop
Scotch Brite – Wash your own Bill
McDonalds Bouncy Castle
SNCF Lyon to Brussels 
Delite O'Matic
Israeli Alzheimer's Cinema
Coca-Cola 007
Hyundai Screen Experience