Advancements in virtual reality (VR) and immersive technologies have opened up massive opportunities for brands to engage directly with fans in incredible and magical ways.
Consumers can effectively enter a brand's distinct world and witness things they only thought possible in their dreams. This type of powerful brand experience creates long-lasting memories and provides the opportunity to influence how customers perceive and talk about your brand.
We recently caught up with Mark Cundle, CEO and co-founder of digital content development studio Austella, to explore the future of this powerful immersive technology.
The newly-launched Google Daydream is generating a ton of buzz right now. What exactly is it, and why is it such a big deal?
Daydream is a VR platform that's been developed by Google and is open to any Android-based smartphones that adhere to the specifications set out by Google (phone hardware must meet a minimum spec in terms of processor, gyro sensors, screen and other elements, as well as the software – Android 7.1 Nougat). There are currently 9 phones that are "Daydream Compliant" with more slated to launch later this year and into next year.
Compliant phones can then use an $80 (£60) VR headset (Daydream View) to view VR content. The buzz is around what some, including us, see as the perfect blend of price, performance and comfort. The headset is made from cloth and is extremely light and comfortable – and that's really important, as average stints in VR are well above 30 minutes.
The performance of Daydream-compliant phones is simply staggering. It's close to high-end gaming consoles in terms of graphics fidelity and the controller design is simple and intuitive, while capable of quite complex interactions that up until now have remained the domain of the more powerful PC-based VR headsets.
So what does Daydream mean for the future of VR then? Does it completely change the 'virtual' landscape?
To a degree, yes – Daydream lays the foundation for where mobile VR will go in the future. For example, later this year Google and HTC will launch an all-in-one headset (yet to be named, this will be self-contained will not require a mobile phone to use) that will feature inside-out tracking. Body tracking is where mobile VR currently loses out to its PC-based cousins where sensors are used to track movement. Inside-out tracking utilises technology developed by Google under the codename 'Tango' where the headset is able to map the physical world around the user and then track their movement relative to real-world markers. This brings a whole new level of immersion to mobile VR experiences.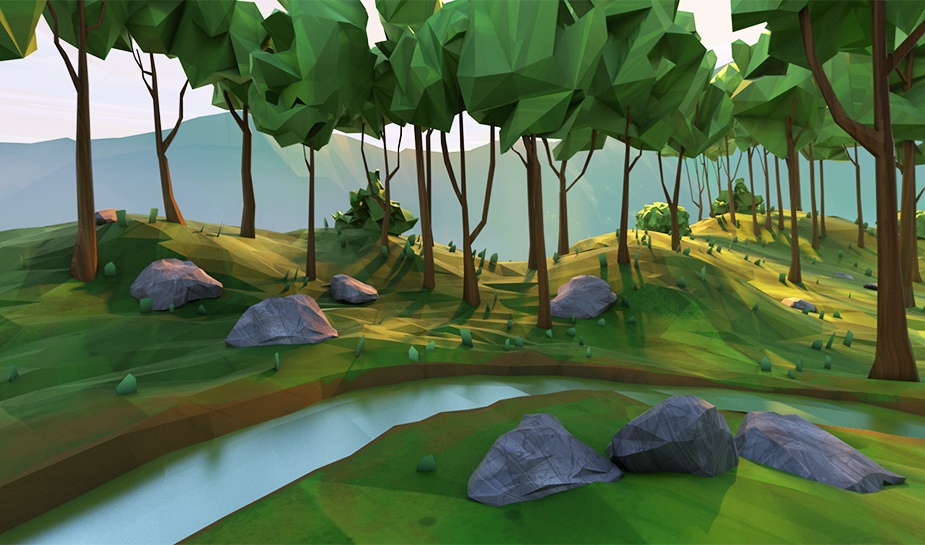 How do you anticipate that brands and marketers will use it?
I think brands are currently dipping their toes into VR and as a result we're seeing lots of pre-rendered CGI videos showcasing new products or services. As technology moves on and brands become more accustomed to VR, we will undoubtedly see more interactive VR experiences utilising the power and the control mechanisms of the Daydream platform.
VR will be used not just as a gimmick to showcase products but will allow users to interact with them in a truly immersive way, allowing the consumer to try before they buy. VR will also be used in education, both educating potential customers and internal staff to ensure everyone becomes capable of selling the benefits of the product.
It's predicted that over a billion people will regularly access VR and AR content by 2020. That's incredible. Why do you believe VR has now caught on, at such a wide scale?
Clearly you have to give a nod to the VR hardware vendors – in a relatively short amount of time they've taken VR from a clunky, nerdy piece of tech to something that's fast-approaching being stylish!
However, just like the tablet-megatrend that started in 2010 with the launch of the very first iPad, it's the content that ultimately sells the hardware. VR content creators have an ability unlike any other technology to put people in a range of environments and situations, from the realistic to the unbelievable. From the comfort of your sofa you're able to look around the Egyptian Pyramids, become an F1 race driver, or simply chill out by the stream and skim rocks. I think with a world full of people looking for the ultimate in escapism, VR fits the bill perfectly.
What's the next step for VR? Where does this immersive technology go from here?
In the short term, there are some really powerful advances that will further increase the sense of realism and immersion; for example, eye tracking is almost upon us. This might not mean a lot to most people, but as developers it allows us to render scenes in the same way the human eye views the world – that being very sharp in your immediate direction of gaze, but quite blurry at the periphery of your focus. This means we can claw back all the processing power that would normally render the whole scene in HD or 4k and put that back to work in creating more realistic environments and more complex interactions.
There are a handful of technology advances set to hit VR over the next 12-24 months that will all help content creators develop experiences that are more and more immersive. Taking a longer term view (5+ years), the expectation is a merger of virtual and augmented reality into what is currently called mixed, or hybrid reality. In simple terms, this means taking real-world objects and overlaying virtual scenes – for example your coffee table becomes the control console for the Starship Enterprise and your lounge window becomes a view into space. The possibilities are quite literally endless!
But, and it's a big but, VR will only realise its true potential if it becomes a social platform. To that end there are already plenty of apps available that allow users from across the world to be in the same virtual space, with more likely to follow. I, for one, do not doubt that VR is here to stay.
Live creative technology is revolutionising experiential marketing. To ensure your brand is utilising the power and ingenuity of VR and other new tools, download our live creative technology cheat sheet.{{cta('7a45994a-87ed-47ce-91ff-bbede047feb6')}}