Fast and disposable fashion has a huge environmental impact.
Not only can making clothes create harmful toxins, but when items of clothing are disposed of, some end up in landfill or dumped in overseas markets.
While governments are looking into ways to make clothing less disposable, Goodwill of Central and Southern Indiana has unveiled an inspired digital and social campaign for this autumn, created to change our perception of shopping for second-hand clothes.
Working in collaboration with a US fashion magazine Pattern, six local artists – three male designers and three female designers – were chosen to shop in Goodwill and select an outfit that they could transform into a unique design.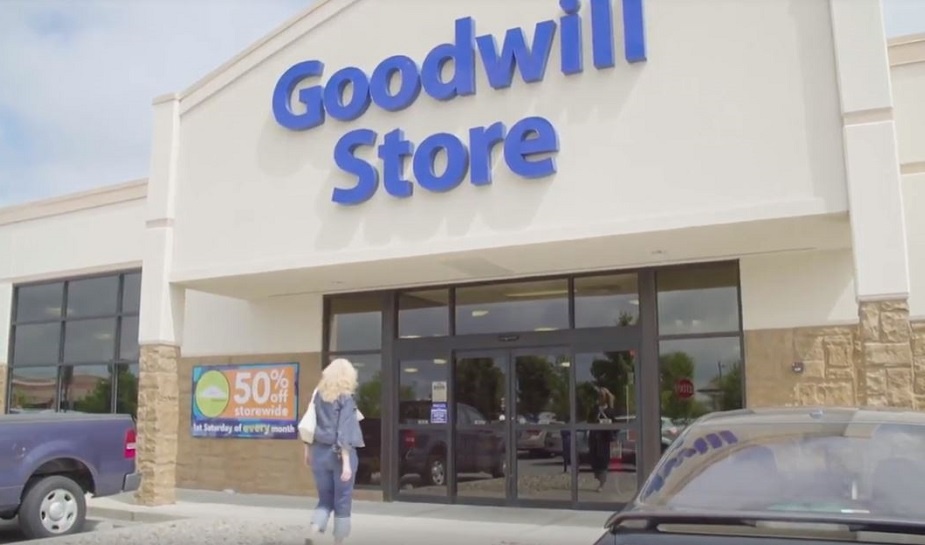 The charity created six mini films – each lasting around 30 seconds – that follows the creative journey of each of the designers, the garments they chose and how they reimagined them into designs reflective of their own style.
In the videos, each designer explains why they like shopping at Goodwill. Beth Bennett, who likes turning men's fashion into pieces for women, says she "loves Goodwill" and explains how she "really likes the hunt" for clothes. Meanwhile, designer Benny says he "shops at Goodwill all the time" and often "goes in for one thing and ends up leaving with five other things."
Showing how everyone can play fashion designer and create their own bespoke designs, each of the resulting creations are all very different: for example, one created a Marie Antoinette-inspired dress while another used men's ties to create a bandeau, with loose-tailored overalls.
https://www.youtube.com/watch?time_continue=30&v=wjTsZYGK7f0
The campaign will run on Facebook, Instagram and in pre-roll adverts in Indiana throughout autumn. In addition to digital and social media adverts, there will also be an editorial spread showcasing the clothing transformations in Pattern's Fall Art Issue.
What works really well for this campaign is the influencers that have been recruited to create the designs. Relatable, talented and trustworthy, the designers have a genuine relationship with Goodwill, which helps to engage with the viewer and drive them in to store. Strategic influencer marketing however isn't about scale, it's about trust and response – finding the right influencers to deliver the response you need.
By working with micro-influencers who are perceived as experts in the industry and a high-end magazine, the thrift store is adding greater credibility to its message while boosting the brand's reputation as a fashionable place to shop. The activity is also very well aligned with the brand's 'craft your look' strapline.
It's the latest in a string of inspired digital campaigns from fashion and beauty brands that benefit from meaningful collaboration, including this influencer campaign from YSL and this body confidence activation from Olay.