From personalization to selfies, and pranks to brand collaborations, the past few years has seen an emergence of new trends in experiential marketing and the enhancement of already-existing ones.
We've rounded up the 10 major experiential marketing themes, trends and highlights…
1. 
Personalization
One of the recurring issues consumers have with brands' marketing activity is that the message too often feels like it's intended for the masses and not relevant to the individual. Several brands have recognised this this year and have built personalised brand experiences for their consumers.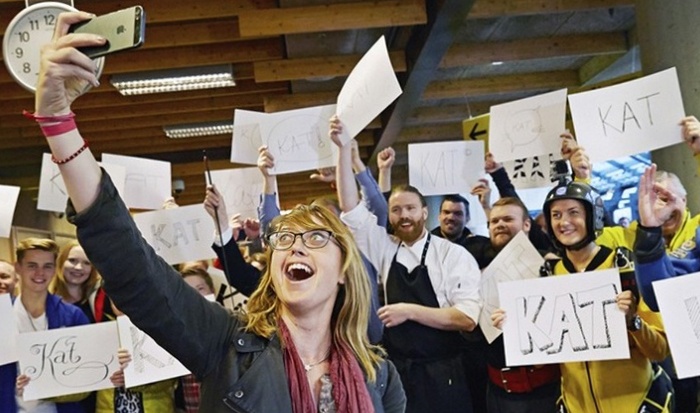 Icelandic airline Icelandair, for one, granted one lucky passenger a unique and unforgettable experience. She was taken on her very own personalized journey around Iceland – from cooking organic lamb and rye bread in a geothermal hot spring, picking wild crowberries and brambleberries, to relaxing in a secret geothermal lagoon.
Whilst this brand experience was just for one person the brand documented her unique experience in this video, which racked up 1,500,000 views in just over two weeks, to drive interest in both the brand and the country.
2. Charities embracing experiential
Experiential marketing is ideal for charities. The face-to-face, live and tangible nature of it can really drive a message home and make the issue so much more real.  More and more charities are becoming  aware of that  and turning to this effective marketing medium to get their messages to the masses.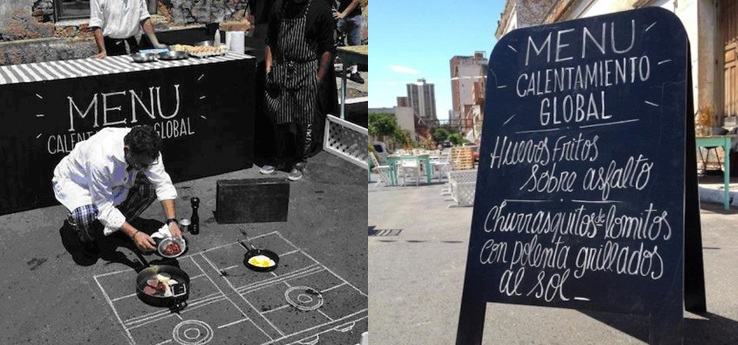 Partnering with famous chef Rodolfo Angenscheidt, WWF caused a stir when it installed a pop-up restaurant with a twist in one of the hottest cities in the world – Paraguay's capital, Asunción. Dishes were prepared as the chef put a pan to the street ground to cook raw food. The activation was all part of the charity's campaign to combat global warming.
And in The Netherlands, Oxfam surprised park-goers with a fancy pop-up meal complete with cellist and fire eaters.
However, before they could devour their delicious meals, their dinner and the accompanying entertainment disappeared just as quickly as they appeared, driving home Oxfam's message that a plate of food cannot be taken for granted in Third World countries.
3. Unconventional currency
We've seen a fair few examples of pop-up shops that haven't accepted cash as payment recently  – only unconventional forms of payment such as social media posts, calories and even blood!
Marc Jacobs, Birds Eye and C&A have all hosted pop-up shops that only accepted social media posts as currency. But one of our highlights has been Walkers' Twitter-activated vending machine inside which Gary Lineker was 'trapped'.
To get their hands on a bag of the new flavours, eager crisp lovers had to tweet a unique hashtag to the Walkers bus stop machine @Walkers_busstop letting Gary know they'd like to sample some of his crisps. Once tweeted, Gary would then drop them down the chute for them.
Another unique payment method came from Colun Light, who only let visitors to their shop pay with burnt calories. Shoppers had to run on the treadmill and burn the corresponding amount of calories in order to take home their desired item.
But the most unique, and probably controversial, of all was The Walking Dead's Blood Store, where people could only pay for Walking Dead merchandise with donated blood.
Colun Pop up Store from JJBarcelo S.A on Vimeo.
This was totally in line with the programme's gory theme, but also had a charitable side as the blood donated was for Portugal's national blood bank institute, IPS.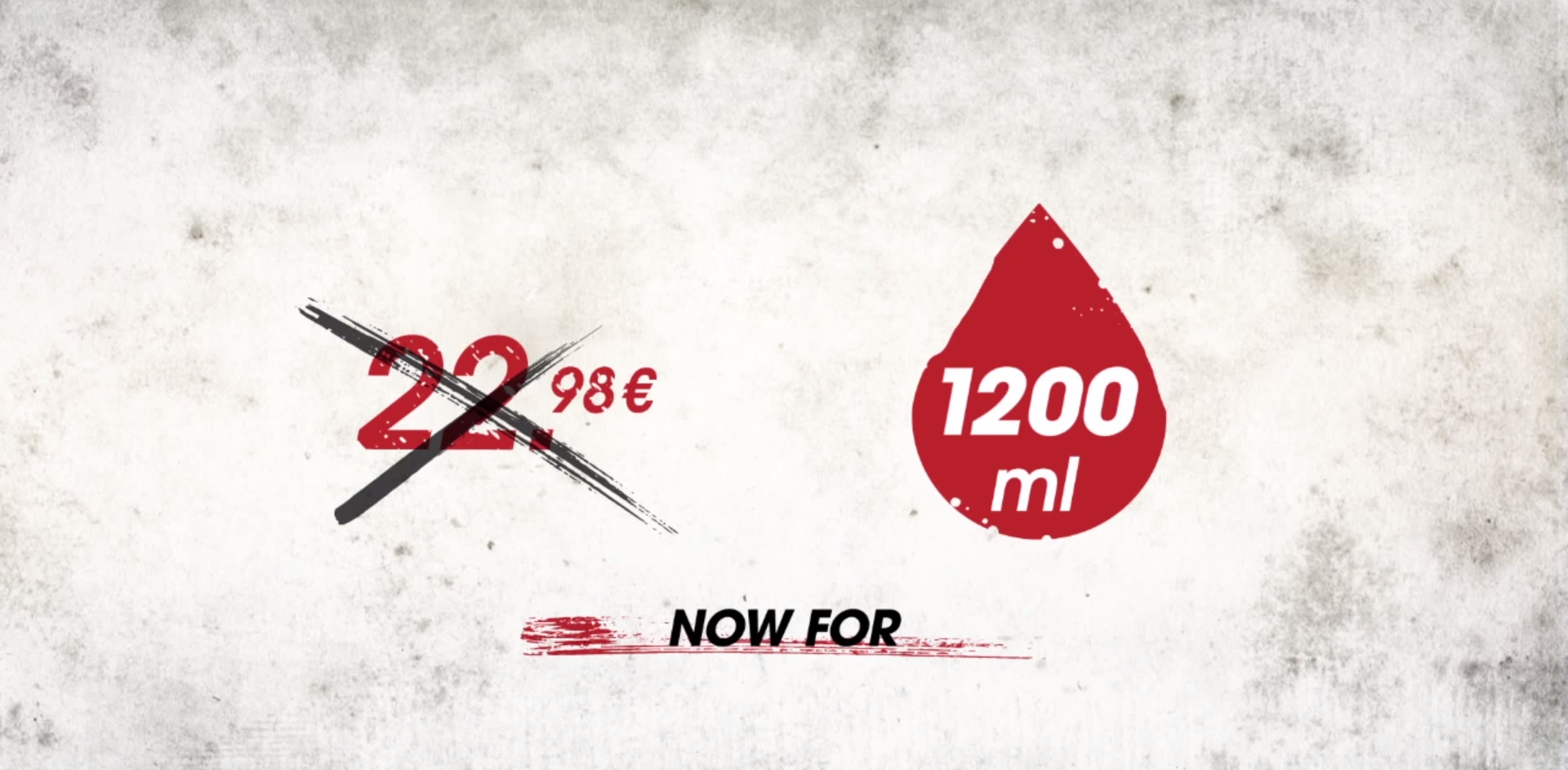 4. Selfies
After being declared word of the year by Oxford English Dictionaries at the end of 2013, and 2014 declared the year of the selfie, it's fair to say that the 'selfie' craze has reached new heights. Ellen DeGeneres' star-studded Oscar photo was retweeted more than three million times (a Twitter record) and even politicians have dabbled.
Brands too have caught on to the craze and have not only built selfie-friendly events – events designed to create that enviable profile picture – but orchestrated activations where selfies were an absolute necessity for participation.
Take Samsung's #UnderWaterSelfie challenge, for example, which dared Swiss people to jump into the freezing lakes of Lake Zurich and take an underwater selfie using the new waterproof Samsung Galaxy S5.
Samsung piggy-backed the selfie craze in a way that demonstrated its product promise in a fun and interactive way.
5. Pranks
Despite criticism, the 'prankvertising' concept has been well and truly taken to new levels.
Back to The Walking Dead – Sky Austria and Fox used augmented reality technology to allow people in Vienna to think that a zombie apocalypse had started at the bus stop.
And a favourite of ours was from Syfy to promote the second Sharknado film. An animatronic killer shark was placed in a fishmonger in London – the reactions are priceless:
6. Gamification
Integrating a competitive element into an experiential marketing campaign is a great way of encouraging that highly sought after consumer interaction and participation.. And a lot of brands sure are appealing to people's competitive side  by turningtheir marketing campaigns into games and competitions.

Tourism Tasmania transformed the front lawn of Sydney's Museum of Contemporary Art into an adult playground where one of the largest ever games of musical chairs was orchestrated. Aussies were encouraged to take part in the old school game to win themselves return flights for two to Tasmania – but in a nice twist, all the contestants ended up receiving free return flights, so everyone went home a winner.
7. Brand collaborations
When brands join forces, everyone's a winner; both brands and most importantly, the consumer.
Unless you've been living under a rock, you'll know that Airbnb's marketing has been top-notch recently, especially when it comes to brand collaborations; the property rental site has joined forces with both KLM Airlines and IKEA, to name but a few, to grant quirky brand experiences for its customer. Airbnb had an IKEA showroom up for rent on its website, and soon after  a KLM aeroplane graced the website.
In both campaigns, competition winners could spend a night in the unconventional properties immersing themselves totally in the brands.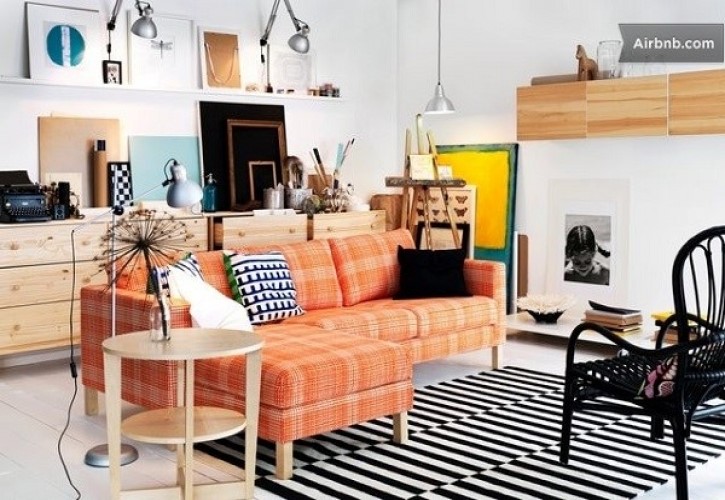 8. Piggy-backing topical occasions
Take the 2014 World Cup, for example. Although FIFA clamped down on ambush marketing surrounding the event, those that managed to slip through the proverbial net were corkers.
To promote its new 4GE mobile network Telus placed seven pressure sensitive urinals in bars across Toronto. The interactive urinals were linked to a digital screen showing Telus' trade mark Panda standing guard in front of a goal. Full-bladdered football fans could use their stream to control the angle of the ball in a virtual penalty shootout.
By aligning itself thematically with the World Cup, the brand cleverly gained cache by association but without the marketing spend.
9. All-encompassing experiential parties
Recent years have seenthe rise of the all-encompassing experiential parties. We've seen a street art party from Perrier,a post office party from Veuve Clicquot, a super chic hotel takeover from Cointreau, an underground House of Vans experience from Vans but Bud Light wins hands down with its completely rebranded party town: Whatever, USA.
Competition winners were transported to the town in Whatever, USA-branded planes and buses, and even the gates at Denver International Airport were rebranded and the departure monitors listed information and travel updates for Whatever, USA.
In line with Bud Light's signature blue, the streets were painted blue and all of the stores and restaurants were transformed into experiential marketing activation venues.
10. Technology
Brands are well and truly upping their game in optimising creative live event tech. Indeed, digital and social integration amplifies and extends the reach of live campaigns. New digital technologies can give brand experiences added life, and often mean people can enjoy the experience time and time again. Oculus Rift has been at the heart of the surge in brands' interest in immersive and interactive technology. Our favourite use of Oculus Rift tech came from Mountain Dew with its Virtual Reality Skateboard Experience:
Augmented reality is also a favourite for forward-thinking brands… As part of its 'Unbelievable' campaign, Pepsi devised an augmented reality stunt at a bus stop that comprised tigers, UFOs and robots.