Classic yellow mustard is a kitchen essential in most American homes.
It is the most popular condiment in multiple U.S states. Two million individual packets of mustard are consumed each year at New York's Yankee Stadium alone. That's a lot of mustard!
Americans can't seem to get enough of the classic yellow condiment from squeezing over hot dogs to topping burgers. But how would they react to a much more unusual way to enjoy the hot stuff?
Renowned condiment brand, French's, challenged fans to really test their culinary tastes by taking its much-loved mustard and turning into a weird and wonderful summer treat; mustard flavoured ice cream!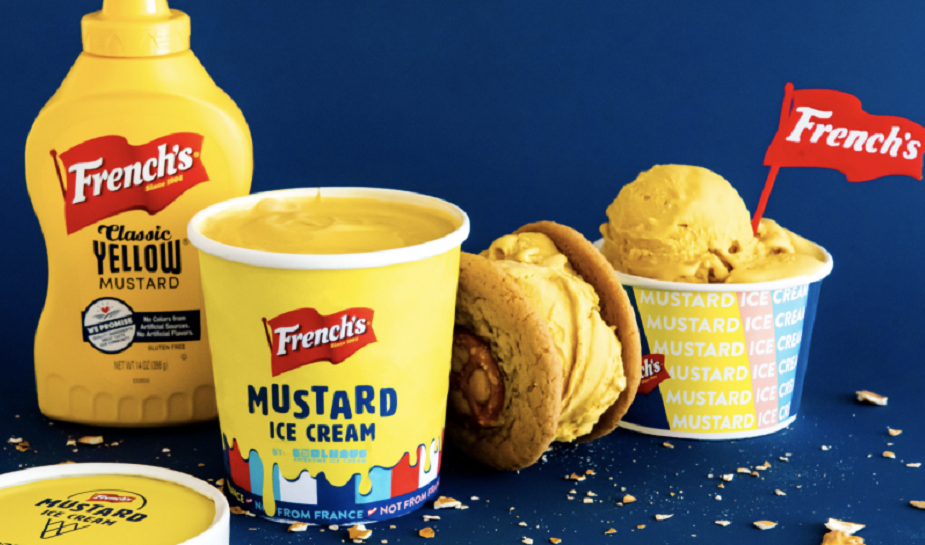 The daring and imaginative combination might sound like a monstrosity but according to the brand's website, the ice cream is described as not just tasting good, apparently it tastes 'damn good'.
And if this wasn't enough, French's launched a fun, experiential ice cream van tour to encourage pedestrians to try the wacky new ice cream, served with a pretzel cookie.
Giving consumers the opportunity to celebrate National Mustard Day in a distinct, eclectic way, the pop-art style mustard ice cream van looked like it could have driven straight out of a famous Warhol or Lichtenstein design at the Museum of Modern Art.
The custom van toured New York and Los Angeles at the start of August, starting at the world-famous Rockfeller centre. Vibrant and eye-catching, it stood out on the street and attracted both tourists and residents. Mustard flavoured or not, free ice cream is hard to resist!
French's collaborated with Coolhaus to bring the mustard ice cream to the public and continued to offer up the unique flavour at Coolhaus' Culver City branch in California on select dates throughout the month.
French's also published an official recipe for mustard lovers who didn't make it to the ice cream van for their fix of the vibrant dessert.
Boosting the campaign through social media, fans were encouraged to pay homage to their new favourite dessert with #Frenchs and #NationalMustardDay.
French's isn't the only brand to drive conversation and trial through an innovative ice-cream van. Wall's delivered ice cream to office workers in a custom-built mini ice cream truck for their #GoodByeSerious campaign, while McDonald's McNugget van, toured UK festivals to satisfy hungry festival-goers craving for nuggs.