Language is a powerful tool. A simple word, well placed, can increase the impact of a sentence or change its meaning.
Being described as 'too' something, instantly changes what could be perceived as a positive into a negative. You're 'too nice', 'too quiet,' 'too sensitive,' 'too independent;' comments that can have an affect on your confidence.
It's a concept skincare brand, Olay, has explored in its inspiring creative and influencer campaign called Face Anything, after research showed that women were tired of being judged.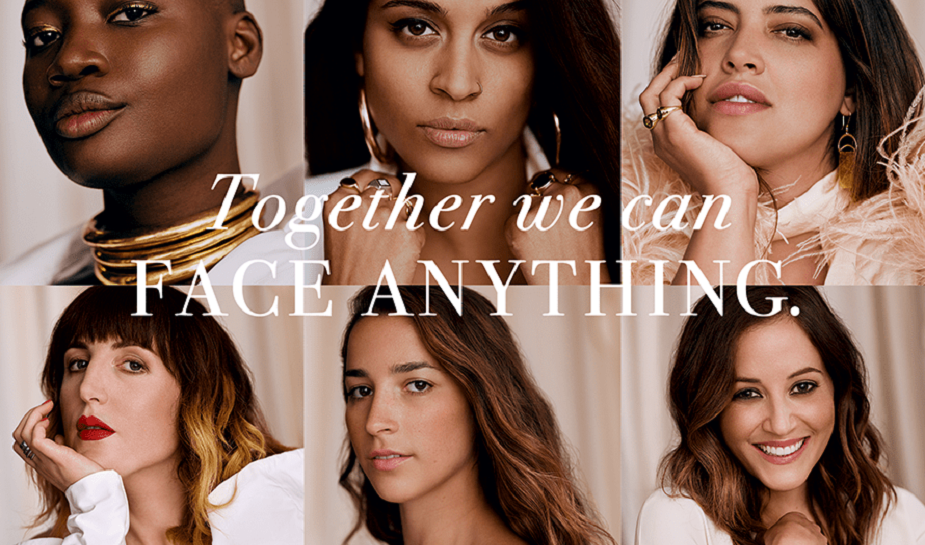 The multi-channel marketing campaign includes a video which features nine strong everyday, diverse women including a chef, a mental health advocate, a plus-size model and a comedian; known as the Fearless Nine.
Each woman divulges how they've been told they are too much of a certain quality, for example "too strong" or "too outspoken." The campaign also includes a 10-page advertising feature in Vogue which shows images of each woman with the word "too" crossed out.
Alongside the nine women in the creative activity, the brand also partnered with 10 Instagram heavyweights, who each took part in a 28-day trial using a custom bundle of Olay products. The idea being that to Face Anything, you need to feel confident in your skin.
After completing the skincare trial, the influencers share their ongoing progress and the results on their Instagram account in their own personal style.
Rewarding and incentivising the influencers further, the participants also have the opportunity to join the campaign's other models for a one-of-a-kind experience on the catwalk at New York Fashion Week. The influencers and models will all be make-up free to showcase the effects of Olay's products.
The well chosen social media stars all specialise in fashion, beauty and wellbeing and are known for being unapologetically themselves; each has a large following on their channels.
Choosing the right influencers to work with can mean the difference between a campaign that works well and one that doesn't work at all. It's important to consider who might be the right fit for your brand before making an approach.
Delivering campaigns that are purpose driven can help raise brand awareness in a subtle way while building trust and love for a brand that is shown to care. Championing body confidence and natural beauty are issues that the beauty industry has really supported.
Beauty brands are also no strangers to social media influencer campaigns. Luxury brand, Yves Saint Laurent, recently launched a social media campaign to drive trial and sales of its new men's fragrance, which was highly successful.