The alcohol sector was one of the early adopters of experiential marketing, which has resulted in plenty of imaginative activations.
The good times that are associated with alcohol brands make them the perfect product around which to orchestrate fun, shared experiences. And of course, there are sampling opportunities a' plenty.
Here are 5 of our favourite brand experiences from alcohol brands in the last year:
1. Veuve Clicquot's post office party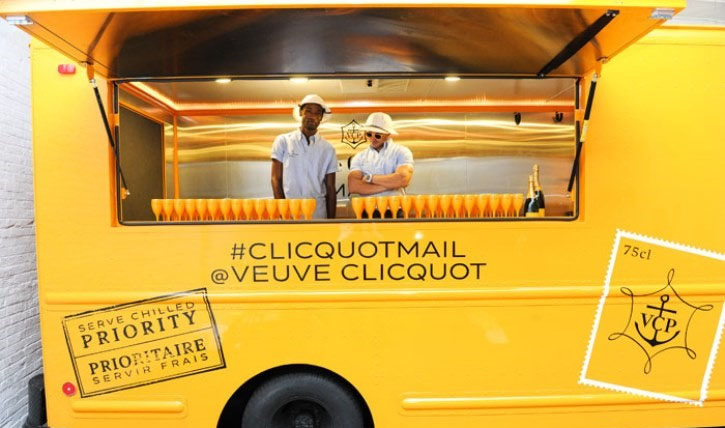 First up is Champagne brand Veuve Clicquot who threw a stylish and immersive branded party for Champagne lovers in New York. As a nod to the mailbox design of its new sleeve, which can keep a bottle cool for as many as two hours, Veuve Clicquot transformed an empty studio in New York into a post-office, with intricate and tongue-in-check references to mail, letters and postmen. The mail accents were not limited to décor only; we particularly love that a selection of the mailmen dressed waiters acted as on-site messengers, delivering personalised note cards from one guest to another from their branded mail bags – basically old school texting!
2. Cointreau's hotel takeover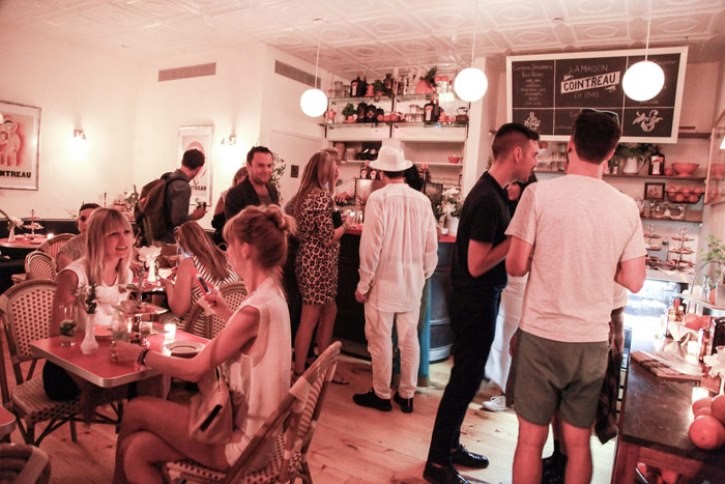 Another drinks brand to opt for a fully immersive brand experience is Cointreau who staged a chic hotel takeover in order to appeal to a younger generation of influencers. Dubbed 'La Maison Cointreau', the immersive experience featured live music, a library of cocktail books and a cocktail bar to enlighten guests about the brand in a setting they won't forget. In the custom library, guests could read through a selection of Cointreau's antique and historic cocktail books whilst a brand ambassador provided detailed information about the history of the Cointreau brand.
3. Heineken time travel and festive karaoke
Educating your customers about your brand's history is a fantastic way of bringing them closer to the brand and feeling they are part of something special. We know all about it from our work with Macallan, and Heineken also evidently knows about it too. The brand got people talking about its history in a very futuristic way; the brand installed a time travel booth which used Leap Motion technology at an event in Taipei. Using hand motion, guests were able to unlock different stages in history that would eventually lead into the creation of Heineken.
Clearly not shy to a good bit of experiential marketing, Heineken was at it again only a few months later, with a fun festive-themed karaoke booth. The brand invited people to sing in its Carol Karaoke booth and then dared them to let tens of thousands of people enjoy their dulcet tones with a live feed at various locations, including billboards at Times Square, in NYC cabs and big screens at a NBA basketball game.
The brand also knows the value of sampling, and we have been its partner in on- and off-trade sampling for 10 years.
4. Amstel Pause
Amstel's experiential activations tend to pivot on the idea that we all just need to take a bit of a break from the hustle and bustle of the modern world. Unlike other fairly elaborate campaigns, Amstel's require its 'participants' to do nothing. Yep, nothing. This "Do Nothing" vending machine only produced a cool can of Amstel if people stood still for 3 minutes.
And in this campaign Amstel installed secure lockers in a bar, in which punters were then encouraged to deposit their mobile device to get a free beer.
5. Budweiser Brewmaster Tour
Budweiser may well do so literally for its drinks, but it certainly doesn't do things by halves when it comes to its experiential marketing. Once solely associated with its big budget advertisements around Super Bowl, Budweiser has evidently upped its game in recent years and recognised the value of an immersive brand experience. Earlier this year, the brand staged a 45-week mobile activation – 'Brewmaster Tour' – that brought the experience of the renowned Anheuser-Busch brewery tours to those who aren't able to visit one the breweries. Complete with sampling, edutainment and expert brand ambassadors, this was our kind of brand experience!
It's clear that the Anh-Busch group is a leader in this field, as stable-mate Bud Light also constructed a colossal brand experience this year, dubbed 'Bud Light Hotel'. The activation, which piggy-backed major fixtures in the American football calendar, saw hotels across the US receive a beery makeover with everything from the concierge to shampoo and bedding rebranded with the Bud Light logo or coloured in its characteristic shades of blue.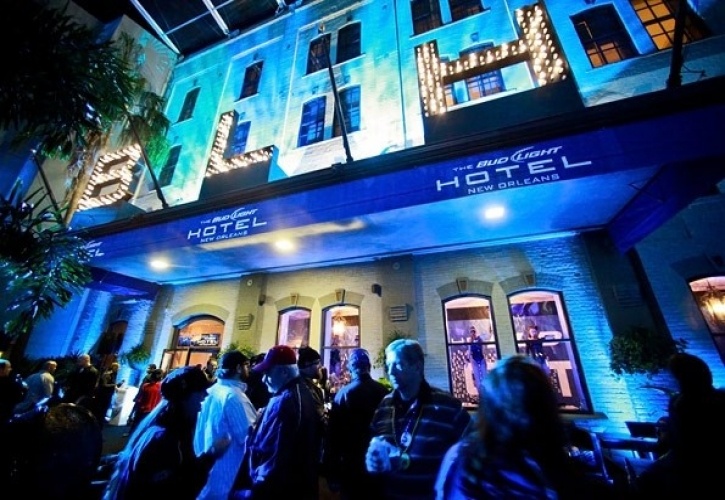 Want more inspiration? Check out eBook on the top 10 thirst-quenching experiential campaigns from alcohol brands.