We feel it is almost time to stop showing brand activations that have a wintery feel – mainly because we are all longing for spring!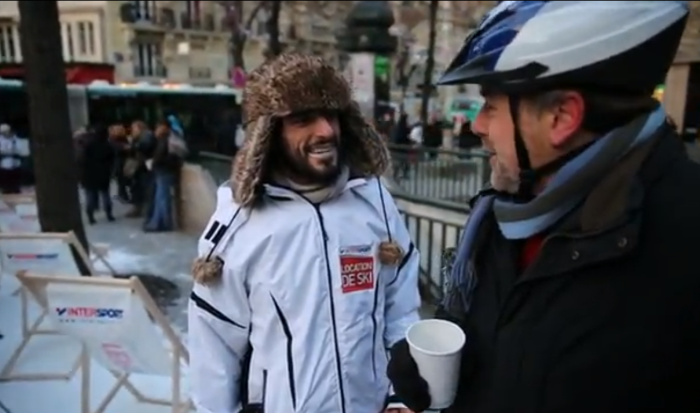 But we wanted to exhibit this experiential activity from Intersport not because of the snow, but because it showcases how important brand ambassadors can be in getting a campaign message across.
Intersport wanted to draw attention to its online booking site in Paris.  So the brand transformed the entrance to a busy metro station with snow, ski-racks, snowboards and sun loungers.  This turned heads, but we don't think it would have been half as memorable without the active role that the brand ambassadors played in this campaign.  They embodied mountain spirit and brought a little of the fun-loving atmosphere of the ski-resort to Paris.  It gave people a taste of what they could expect from a mountain holiday and we are sure it drove people to the booking site to find out more.
Beyond the work you do on an environment, ensuring that the brand ambassadors fully understand the tone of the activation as well as the audience and message is vital.  If they act as an extension of the campaign, drawing people in for meaningful conversations then you can create a real connection with consumers.