Last week we helped Yorkshire Tea stage its first piece of major experiential activity with a press event aboard the Orient Express, designed to allow journalists, bloggers and loyal brand fans to celebrate the joys of a proper brew together.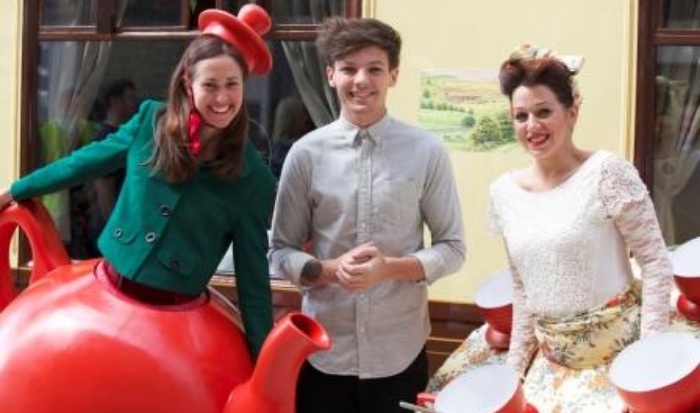 "The Yorkshire Tea Train" (#TeaOnTheTrain) is part of a wider promotional campaign for Yorkshire Tea, building on the celebratory tone of the brand's latest TV ads.
Two hundred key influencers, journalists, bloggers and Friends of Yorkshire Tea were invited to the party.  Festivities began with tea and live music in the Orient Express lounge at Victoria Station, which had been transformed into the Yorkshire Tea Train lounge.
Guests were then welcomed on board the historic train for a fun-filled, three-and-a-half hour journey through the countryside that celebrated "a proper brew" with a host of tea-related activities including making tea-cocktails and talks from tea sommeliers. Attendees were also able to dance the length of the train with an on board marching band.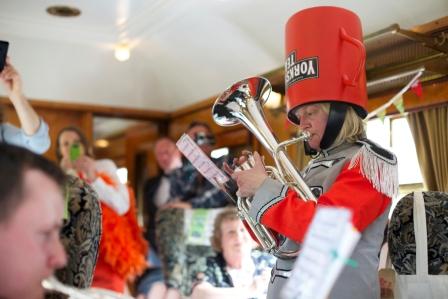 Using RFID tagged tickets, each attendee was then given a personalised mock broadsheet newspaper that featured a photograph of them at the event and contained content that fortified the brand message.
Sharon Richey, CEO at BEcause comments:
"Yorkshire Tea has been a brilliant, fun brand to work with. The Yorkshire Tea Train allowed guests to experience the brand's refreshing ethos first hand.  It was specifically designed to bring guests into Yorkshire Tea's world and to thank them for their continued support for the brand."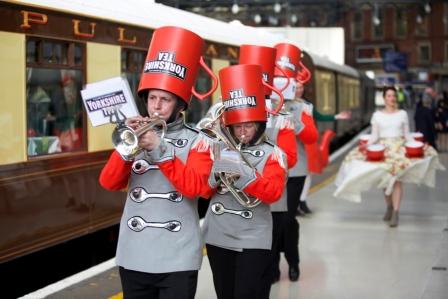 Yorkshire Tea's marketing director, Simon Eyles also comments:
"This event is the first piece of major experiential activity for Yorkshire Tea and we are thrilled to be able to share it with so many of our loyal fans, some of whom go to extraordinary lengths to show us how much they love a proper brew. By including them alongside bloggers, journalists and key influencers, we were able to provide genuine, feel-good insight into the world of Yorkshire Tea."