A room filled with giant boob balloons? That's something you don't see every day!
When Chicago-based advertising agency Havas was brought in to get people talking about breast cancer awareness month this October, they knew they needed to create a stunt that would cause a reaction. And with the shock factor of this experiential activation, they were certainly successful in creating a stir.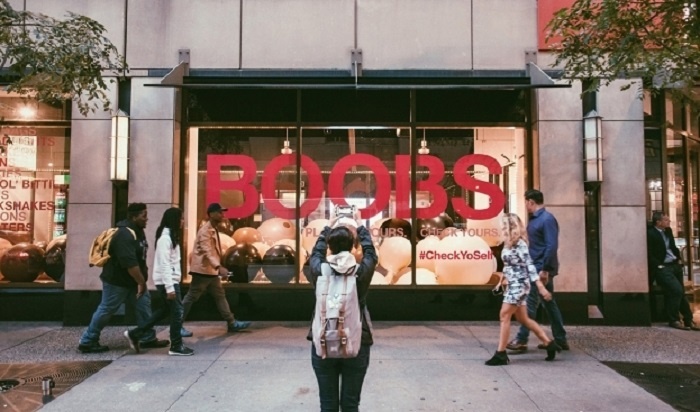 The aim of Havas' campaign was to raise awareness of just how important it is for both women and men to self-examine their breasts, and to do it correctly.
To achieve this goal, not only did they fill their lobby with 3-foot-tall latex boob shaped balloons, but they also provided posters with tips on the best ways to check breasts, and invited passers-by to play in the balloon pit.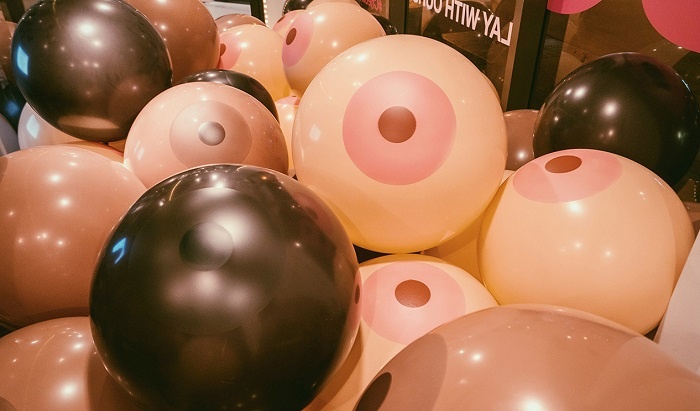 However more importantly, they encouraged participants to make use of the hashtag #CheckYoSelf and every time it is used, Havas agreed to donate money to FAB-U-WISH and The Pink Agenda, Giuliana Rancic's nonprofit.
This is a great example of how a fun activation can be used to promote a serious message. By providing an engaging and enjoyable experience, it often makes a topic much more memorable.
It's not the first time we've seen something like this. We loved a previous stunt created by the Kerry Hotel in Pudong, Shanghai, which saw over 1 million plastic balls used to support the 'Pink October' breast cancer campaign in 2013. The stunt was so successful, it even made it in to the Guinness Book of World Records.