You like sushi, right? Of course you do. Now think about the most delicious sushi you've ever tasted. Remember the vivid flavours, the textures, the smells.
Now add to that the combination of toy horses, shredded paper and raped spinach. Does is still seem appetising?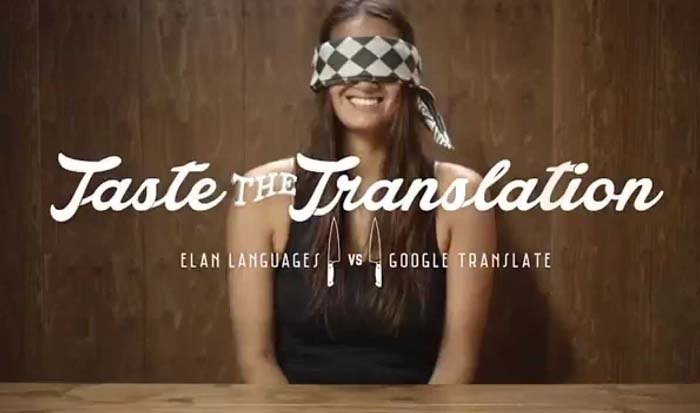 Elan Languages wanted to promote how accurate their translation tool is. In a rather bold move, Elan decided to pit itself against the translation service offered by search giant Google.
Elan needed to find a way to bring to life the difference that a poor quality translation can make to the end user. An experiential taste test was selected as the perfect way to do this.
A Japanese dish recipe was translated using both Elan's and Google's translation service. The same chef was then asked to cook the same dish twice, following the instructions in each translation in turn. Dishes were then served to blindfolded taste testers for their reactions.
The dish made using Elan's translation tool went down a treat with delighted taste testers. Google's translated meal, however, saw confused diners pulling toy horses and paper out of their mouths. Tasty.
We love how this brand experience successfully highlights that internet giants don't necessarily get it right every time. Like Freshpet's product sampling surprise, this experiential taste test proves that product sampling really does have the power to make a convincing argument.