Wouldn't it be great to be more spontaneous? To just turn up at an airport one day and buy a ticket for the next flight leaving? It's a dream for many of us, but how many people actually follow through with it?
Airline company easyJet cleverly took this idea as the basis for a nice experiential stunt that made some keen traveller's dreams come true.
To celebrate the easyJet Generation – young travellers who are curious, eager to discover the world and above all else, spontaneous – the brand took to social to ask fans to arrive at both Geneva and Basel train stations with their bags packed, ready to leave on a trip to an unknown location in Europe.
All they had to do was type their details onto a touchscreen billboard, and await to see if they had been lucky enough to win a free flight, due to take off immediately.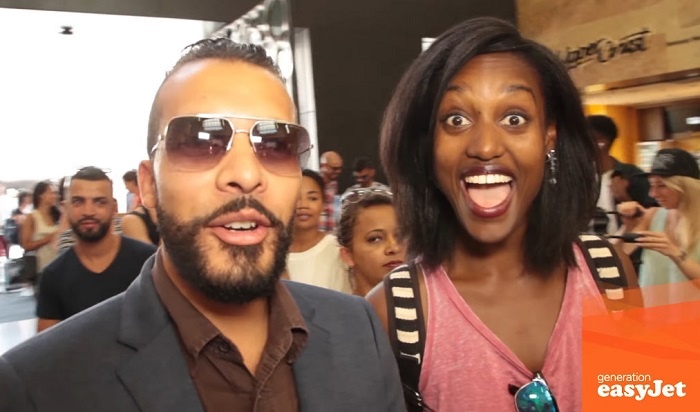 Through both the execution of this stunt, and the captured reactions of fans in the campaign's supporting video, EasyJet was able to able to tap into its target market of travel savvy millennials, and create a buzz around the spontaneity of this group.
This isn't the first great experiential marketing campaign from an airline company that gives customers the chance to win a free flight in a fun way – a great tactic for initiating brand love.
Our memorable experiential activation for Qatar Airways well and truly put the airline 'on the map' in Birmingham. We also loved when JetBlue got passengers to unanimously vote on a destination in spirt of the US election, and when it teamed up with Jamaica Tourism Board to offer an unexpected burst of sunshine.