And it's a wrap of the tasty sampling experience that is the Woolworths Kitchen at the Royal Queensland Show Ekka for 2016, served up by Because Australia.
With over 450,000 people attending the 10 day event every year, and a public holiday dedicated to it, the Ekka is Queensland's agricultural social event of the year – complete with Australian outback hats and roaming farmers.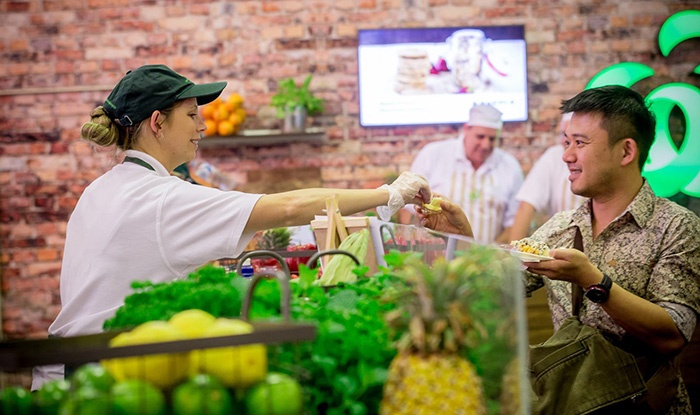 The Woolworths Kitchen jumped onto the bandwagon by bringing growers onto the stand to talk about their fresh produce, invite consumers to try a bite, and showcase why they should pick Woolworths as their fresh food supermarket.
Visitors were tantalised with 10 recipes that were updated daily to create their own personalised tasting platter. They were also able to take home a digital showbag that contained all the recipes served on the stand. From Korean BBQ Pork Belly Rashers to Banana Pops with a chocolate fountain, samples were as diverse as they were delicious!
Guests could also book in to the immersive Theatre Kitchen, where they had the chance to get hands on and learn how to make pasta, pesto, and a variety of donuts. There was also a bit of celebrity flair with the visit of Adriano Zumbo, a prominent Australian patissier and TV chef. He wowed the crowds by creating his take on the show's recipe favourite 'Donut S'mores'.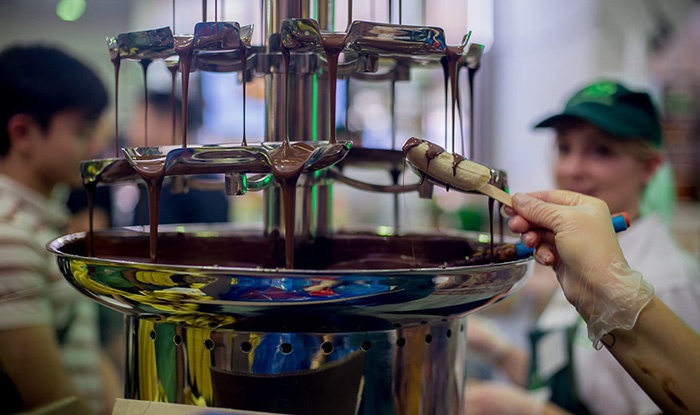 Denise Munro, Assistant Sponsorship Manager at Woolworths said:
"The Woolworths Kitchen's focus this year is to inspire and excite consumers with fresh ideas and recipes. The Theatre Kitchen showcases recipes from the latest issue from Fresh Mag, it's a very hand on experience and shows how easy is it to make the recipes at home. The vendor kitchen allows our suppliers to interact with consumers showcasing their products in range of inspiring recipes for consumers to go home and cook for family and friends at home.''