Nowadays, house party space can be limiting.
Many people in Spain live in apartments which is around two thirds of the population.
That didn't stop Desperados making Spain the home of its latest activation in the 'Epic Parties Imagined by You' series.
The year-long series has successfully shown that Desperados can help deliver legendary celebrations and bring people closer together.
It is the gift that keeps on giving. Following on from previous unforgettable experiences, like the party in the world deepest pool or the mobile phone powered light show, the Heineken-owned brand smashed all expectations again with its fifth Epic Party.
The fun and creative experiential event saw two flats in Spain virtually connected to combine the different spaces, so the size of the apartment didn't limit the size of the party or the number of people who could fit on the dancefloor.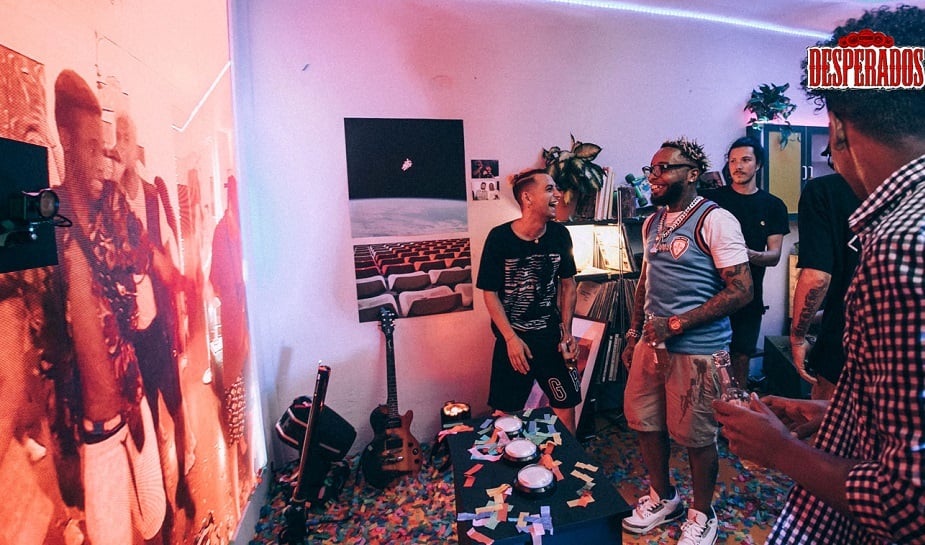 The clever idea was born from two DJs living in Barcelona; Edgar and Subshock. Both friends commented that the increase in house prices meant a lot of young people now live in smaller living spaces, making it harder to bring everyone together for a party – a situation the DJs were all too familiar with. Subshock stated his own apartment was "way too small to invite all [his] friends over for a house party so a lot of them miss out".
From this, the idea of expanding the house party through the power of immersive technology was born. Desperados helped the DJs bring their idea to life and throw an epic party for their group of friends.
Giant LED screens covered one wall in each apartment allowing the attendees at each party to see each other and interact as if they were in the same space. The DJs combined their back-to-back sets in both apartments, so the party goers experienced the same music and truly felt like they were partying together.
The surprised and delighted guests were not only witness to incredible dance music and real-time video interaction, they could also interact with the other party's atmosphere through a host of buttons. The creative twist meant partygoers held the power to trigger and release surprises, such as flashing neon lights or confetti bombs into the connecting party.
Memorable, entertaining and truly engaging, the brand has again positioned itself as being at the heart of an incredible party experience.
Desperados is not the first drinks brand to host an innovative party to drive conversation around its products. French bottled water company, Perrier, successfully reached out to a younger audience by holding a Street Art Party while Veuve Clicquot held an immersive 'Post Office' themed party to celebrate the release of its mailbox shaped cooler sleeve.