Superhero movies are ten-a-penny these days.
While once upon a time the launch of a new cinematic release starring a caped crusader or masked web-slinger would be a cause for celebration, it feels like rarely a week passes nowadays without a new band of Marvel crime-fighters hitting the big screen.
Deadpool, however, is not your average superhero. Far from it.
20th Century Fox's 'merc with a mouth' – brought to life in hilarious fashion by Ryan Reynolds in 2016's darkly-comic and violent smash hit – is certainly no role model. And that's what made the R-Rated flick so appealing, with the anti-hero's exploits netting over $780 million at the US box office.
So it's no surprise that a foul-mouthed sequel has quickly followed – and the studio behind the twisted franchise has gone to great lengths to make sure that the new release is absolutely impossible to miss.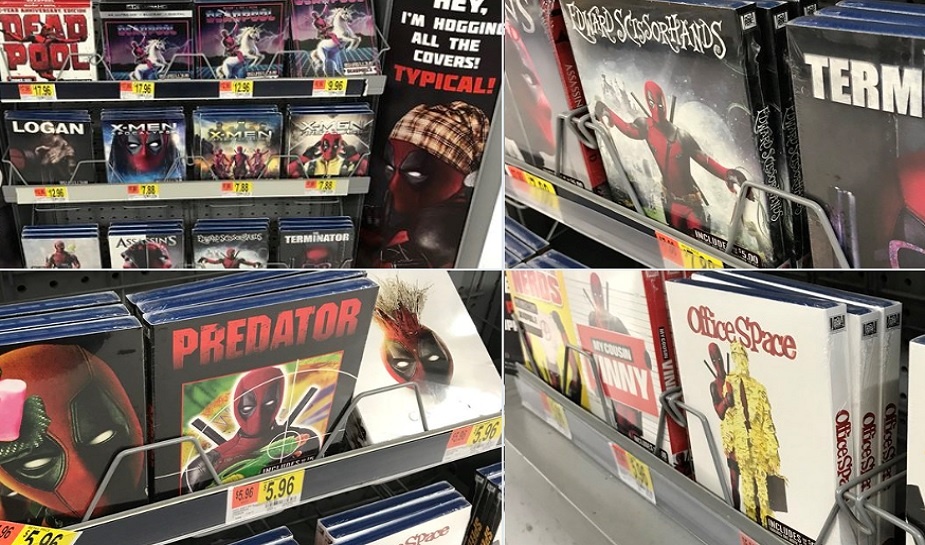 20th Century Fox's extensive, and highly disruptive, marketing campaign for Deadpool 2 has been every bit as humorous, and tongue-in-cheek, as the film itself promises to be – and has generated huge amounts of media coverage and social buzz in the process.
Almost no promotional stone has been left unturned in the pursuit of getting eyes on the new movie.
Deadpool has hi-jacked virtually every national holiday in recent months, including Thanksgiving, Easter, Valentine's Day and even National Crayon Day.
The movie's promotional machine has broken the 'fourth wall' time and again with a series of terrific self-referential YouTube teaser videos, all of which channel the acerbic wit of the lead star.
These have included Deadpool arriving at David Beckham's house, deeply apologetic for hurtful comments made about the soccer megastar in the first movie, a surreal imitation of artist Bob Ross, and even a captivating musical performance alongside Celine Dion.
But perhaps the best effort yet from what has been described by The Guardian's Stuart Heritage as the most annoying marketing campaign ever has been Deadpool's hugely impressive takeover of every single movie cover in Fox Home Entertainment's Blu-ray back catalogue.
In Walmart stores across the US, exclusive special edition Blu-rays have completely dominated entire entertainment sections, with Deadpool replacing iconic characters from huge Hollywood blockbusters including The Terminator, Edward Scissorhands and Predator.
Impossible to miss, Deadpool's persistent and multi-channel marketing drive has well and truly put the film on the map for movie-goers this summer, and with good reason: as Deadpool himself comments while looking out on Manchester United's Old Trafford ground, "when you make a sequel, you have to double down on your promotions or you just get buried by Infinity War."
An inventive approach to marketing – and a true understanding of audiences' interests – is the key ingredient to building fan interest and brand love.
From the hugely impressive Millennium Falcon bringing Hollywood to a standstill for Solo: A Star Wars story to Spider-Man pranking Starbucks customers, word-of-mouth can pack even more power than the very best movie trailer in today's digitally-led world.
And when it comes to movie-themed pranks, Carrie's telekinetic surprise stunt in NYC still stands out as the ultimate example of viral experiential marketing excellence with 68 million views and counting.