Have you ever visited an art gallery and been so transfixed by a painting that you wish you could jump right into it?
Well, thanks to the brilliance of virtual reality technology, now you can!
The clever minds at The Dali Museum in St. Petersburg, Florida have taken art appreciation to a whole new level with the launch of an enchanting VR experience.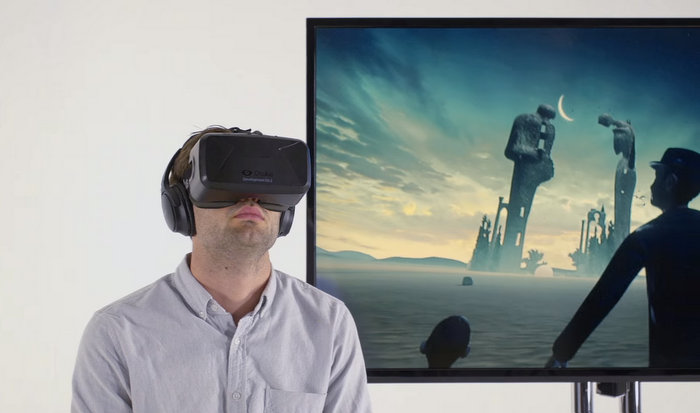 The unique Dreams of Dali exhibit gives art lovers an opportunity to experience the work of the surrealist painter like never before.
With the aid of a VR headset, Dali fanatics can now step right inside the artist's 1935 painting Archeological Reminiscence of Millet's Angelus.
The experience takes visitors on a journey through every inch of the famous painting and beyond. Fully immersed in Dali's surreal world, visitors can 'walk' across the desert landscape, peer down from the heights of its crooked towers and explore intricate details in this reimagined version of the painting.
No longer a static canvas, the painting has been brought to life in powerful 3D with birds soaring across the starry sky and giant walking elephants to boot. The experience has just opened as part of a larger Disney & Dali exhibit which is being held at the Museum until June this year.
Those who aren't able to visit the exhibit in person can also enjoy an online 360˚ video. The Museum has teamed up with Google Cardboard to offer Android users the chance to view the experience straight from their phone, with the video also available on YouTube.
Explore the dreamy world of Dali for yourself:
With VR set to be the top experiential marketing trend to watch in 2016, this is another great example of new industries embracing the exciting possibilities of Virtual Reality technology.
Much like Disney's recent VR experience for Star Wars fans and our award-winning Boursin Sensorium activation, this inspired use of VR shows how the technology is perfect for immersive story-telling experiences.