The Blizzard® is Dairy Queen's most iconic ice cream. Launched three decades ago, the delicious dish is famously served upside-down in order to demonstrate its creaminess to customers.
In fact, DQ is so confident of the Blizzard's unique make-up that it makes a very bold brand promise: if even one bit is spilled when being served, then it's on the house.
A simple, but highly effective, marketing trick, this has served the brand exceptionally well over the years. But even the very best ideas can lose their lustre and appeal after a time, and the ice cream chain wanted to deliver a memorable brand experience that would create excitement for the Blizzard once again.
How? With an upside-down store, of course.
To both remind existing customers of what makes every Blizzard special – and attract new fans to DQ – the Blizzard Store was constructed in the middle of a bustling shopping mall in America, reconstructing the entire retail experience but with one big twist: everything was completely upside down.
As well as some very impressive engineering to make the surprising stunt possible, experienced acrobats were brought in to act as brand ambassadors and serve Blizzards to delighted and intrigued customers.
Allowing an organic buzz to build online for the activation, the stunt really got people talking online. Social media users and media outlets alike all weighed in on how DQ had managed to achieve such a spectacular stunt, based largely on user-generated content from fans that had flocked to see the activation for themselves.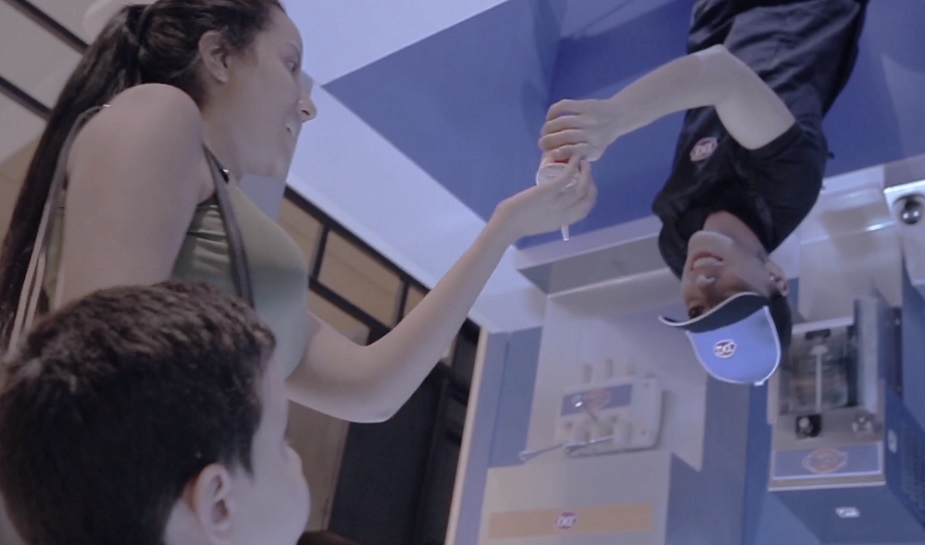 With the #BlizzardStore generating over 4.4m views, 48,000 social reactions and 63,000 shares, it's safe to say that this fan-driven strategy certainly paid off in terms of brand awareness.
But Dairy Queen isn't the only brand that has defied gravity in order to make an impact with fans.
Sony Pictures' creative prank for Spider-Man: Homecoming made Starbucks customers jump out of their skin as the masked web-slinger dropped in for coffee (literally), with hidden cameras capturing every shocked reaction.
Adidas took fans to dizzying heights with a VR climbing experience that pushed the envelope of what virtual reality is capable of, wowing adrenalin junkies in the process.
And when it comes to really going to new heights with experiential marketing, 37.5 Technology's jaw-dropping Cliffside Shop – a pop-up store at an elevation of over 6,000 feet – is very hard to beat!