Because teamed up with Huggies in what may just be our most adorable activation to date.
To mark the launch of the new and improved Huggies Ultimate range, we invited a lucky group of influential mums and their gorgeous bubs to an intimate morning of play and pampering.
Affectionately named the Huggies Plush Playdate, this event was all about creating an environment for mums and bubs to bond, relax and connect with other parents in the room, all while learning about the new and improved range.
Huggies Ultimate are the most premium nappies in their portfolio, delivering a 3-way skin loving combination of softness, breathability and dryness. To celebrate this, our launch centred around skincare and in particular, the preciousness and delicacy of a baby's skin.
We transformed Nubo Alexandria, already the most stylish play centre in town, into an even more luxurious and serene space, allowing mums and bubs to take a deep breath and immerse themselves in the Huggies world.
On entry, all guests were given their very own matching custom robes (yes you heard right – tiny baby robes!) and invited to change into them to start their playdate.
Once they were settled, snuggling up on one of our cosy lounges or in the cloud-like soft play area, they were treated to a sumptuous skin-boosting brunch featuring healthy treats for all ages.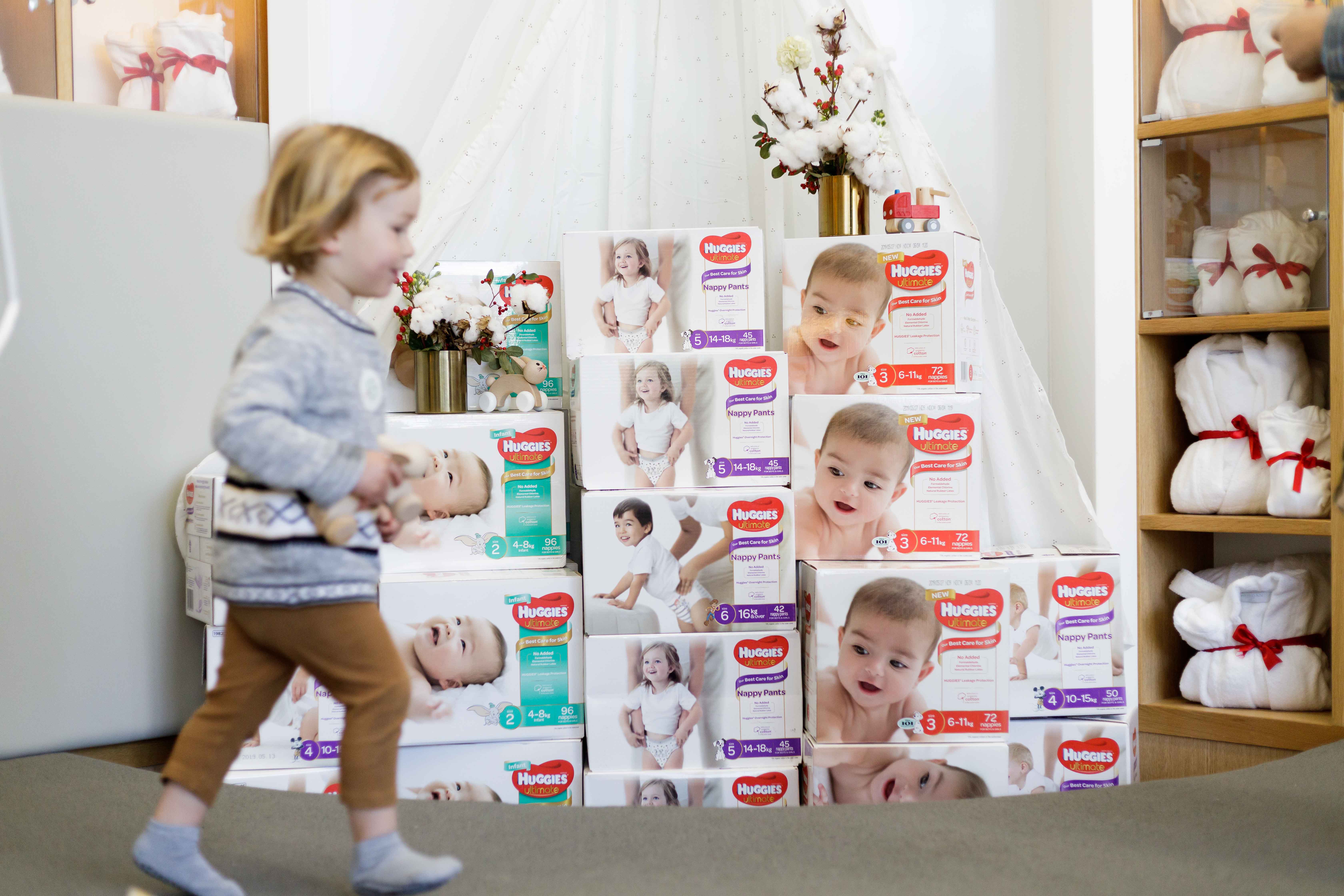 We held baby massage classes throughout the event, where mothers could learn about the benefits of skin-to-skin contact and the role it plays in forming strong bonds with their babies. These massages were a perfect fit for our skin messaging and also provided guests with a tangible and valuable skill which will continue beyond the walls of our event.
Guests were encouraged to take pictures at our cascading floral media wall, or in any of our custom softness, breathability or dryness zones. Carrying the key messages through every touchpoint of the event ensured that our influential group of attendees would leave with a thorough understanding and appreciation for the product, as well as recognisable and eye-catching images to share.
To understand more about how to amplify your message, whilst ensuring it stays true to brand, get in touch with us today.